Techniform International Corp./Texas Div.
At Techniform, we are driven by a desire to produce the highest quality product, while maintaining the level of customer satisfaction demanded by our clients.
Techniform has been reaching and surpassing the metal forming needs of the various industries we serve since our doors opened in 1989. Techniform tirelessly serves the aerospace, architectural, transportation and industrial markets, and is regarded as the leader in stretch-forming technology. At Techniform we specialize in roll forming, brake forming, bump forming and numerous other types of specialty forming and contouring of ferrous and non-ferrous metals. Techniform is known as an industry leader in fabrication, multi-axis machining, CNC routing, assembly and kitting services.

The typical machine that does this type of work is composed of a central table for mounting the form block and two arms. A hydraulic tension cylinder is attached to each arm, and in turn, each of these cylinders is connected to a gripper jaw. The arms pivot by the action of the other hydraulic cylinders. Therefore, when a straight extrusion is gripped in the jaws it undergoes the initial stretching necessary to eliminate the expected inner wrinkling. It is then curved around the form block by actuating the arms, while remaining in a state of tension.

If a part were to be curved without first being stretched, two natural forces would occur during the process. First, one half of the part would naturally be stretched. Secondly, the other half would go into compression, and the neutral axis would be the division between the two. Stretching the material compensates for the compression that would normally take place on the inner surface of the part, which, in turn, eliminates the wrinkling or twist.

Techniform has an exhaustive capabilities list when it comes to sheet metal forming and fabrication. We can brake and bump form sheet up to 20 feet in length, and we're a source for everything from simple brake metal profiles such as angles, channels, panels, fabricated HVAC sheet metal components, light and heavy rail steel, aluminum shapes, automotive sheet metal details, aircraft airframe, skins, cowls and leading edges.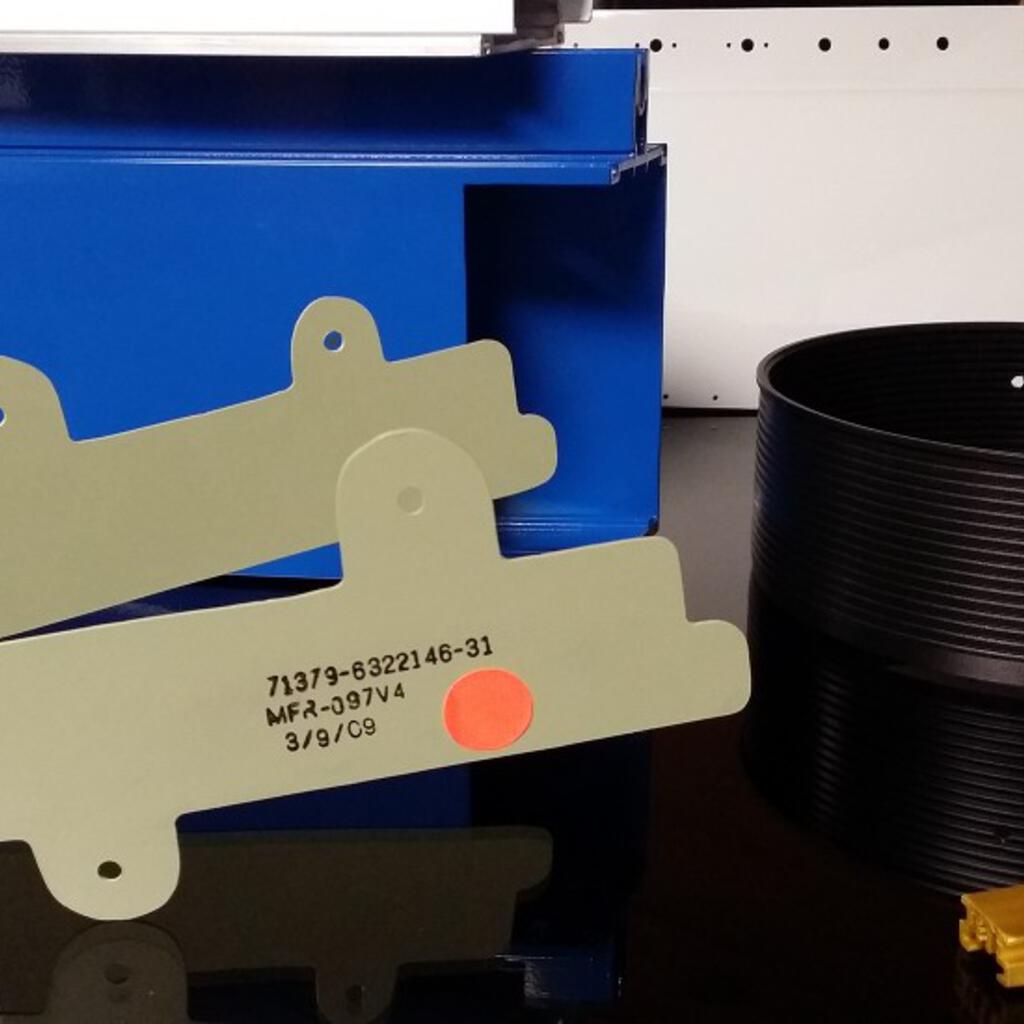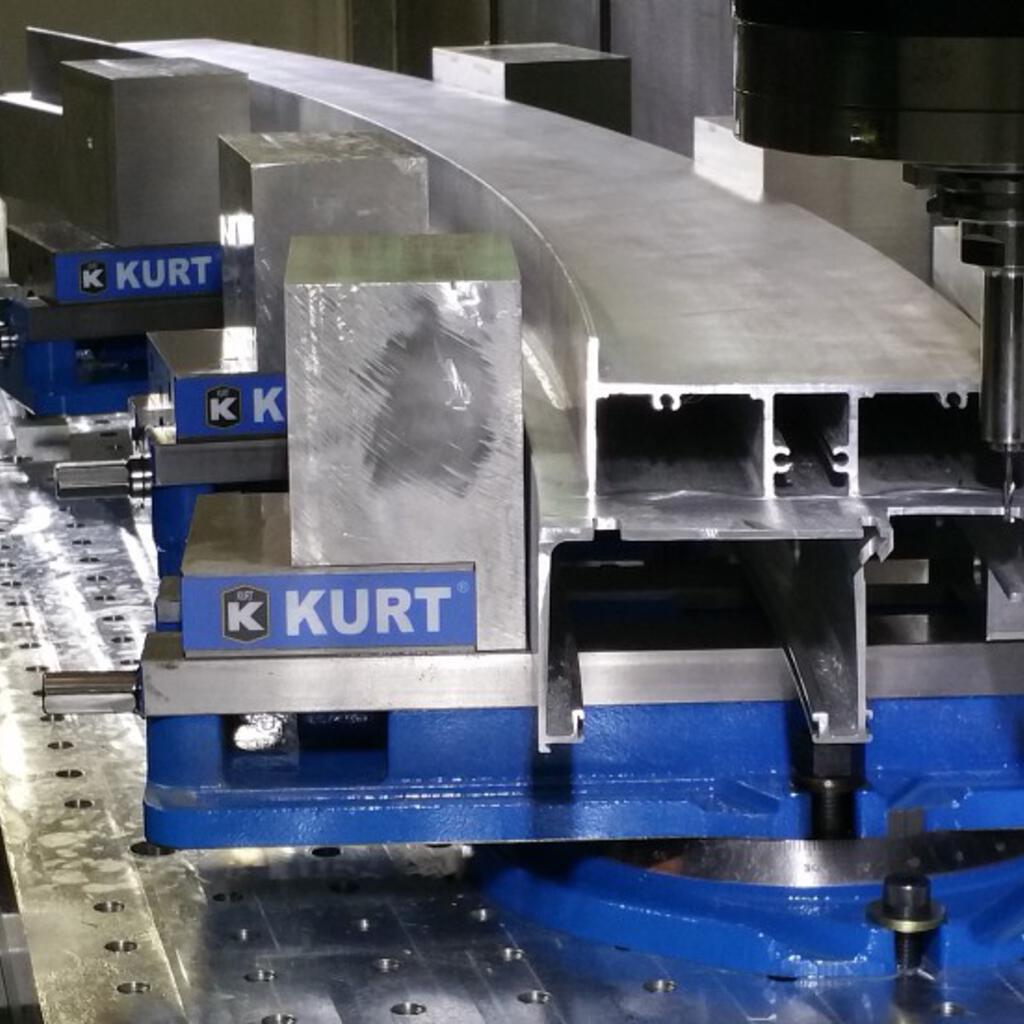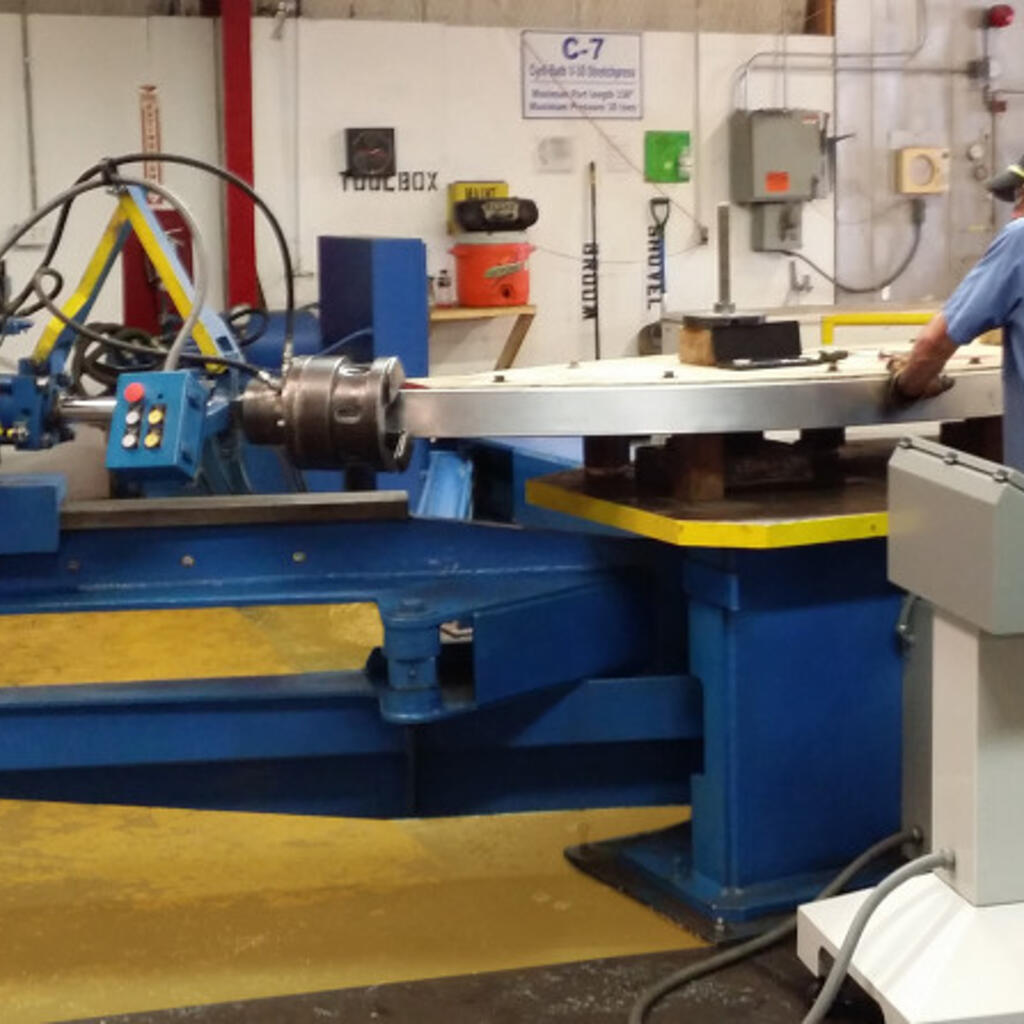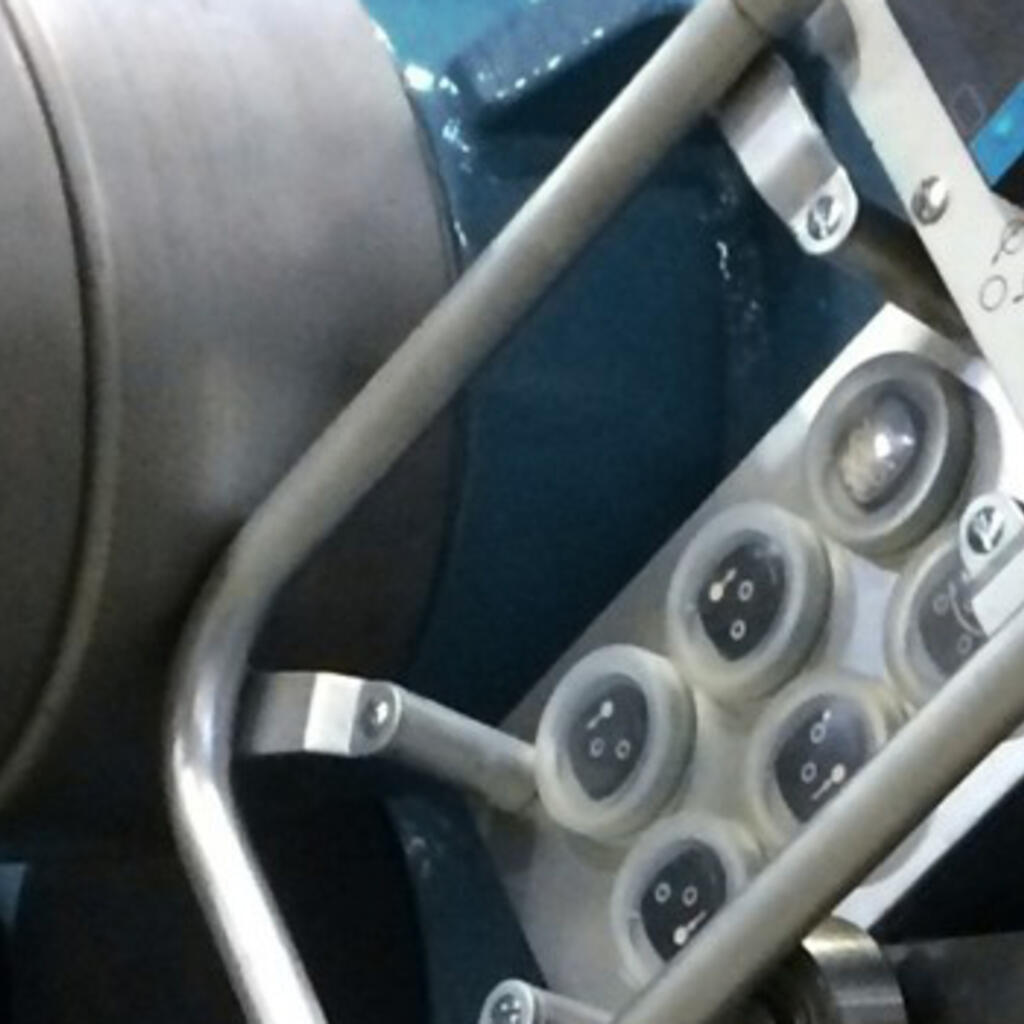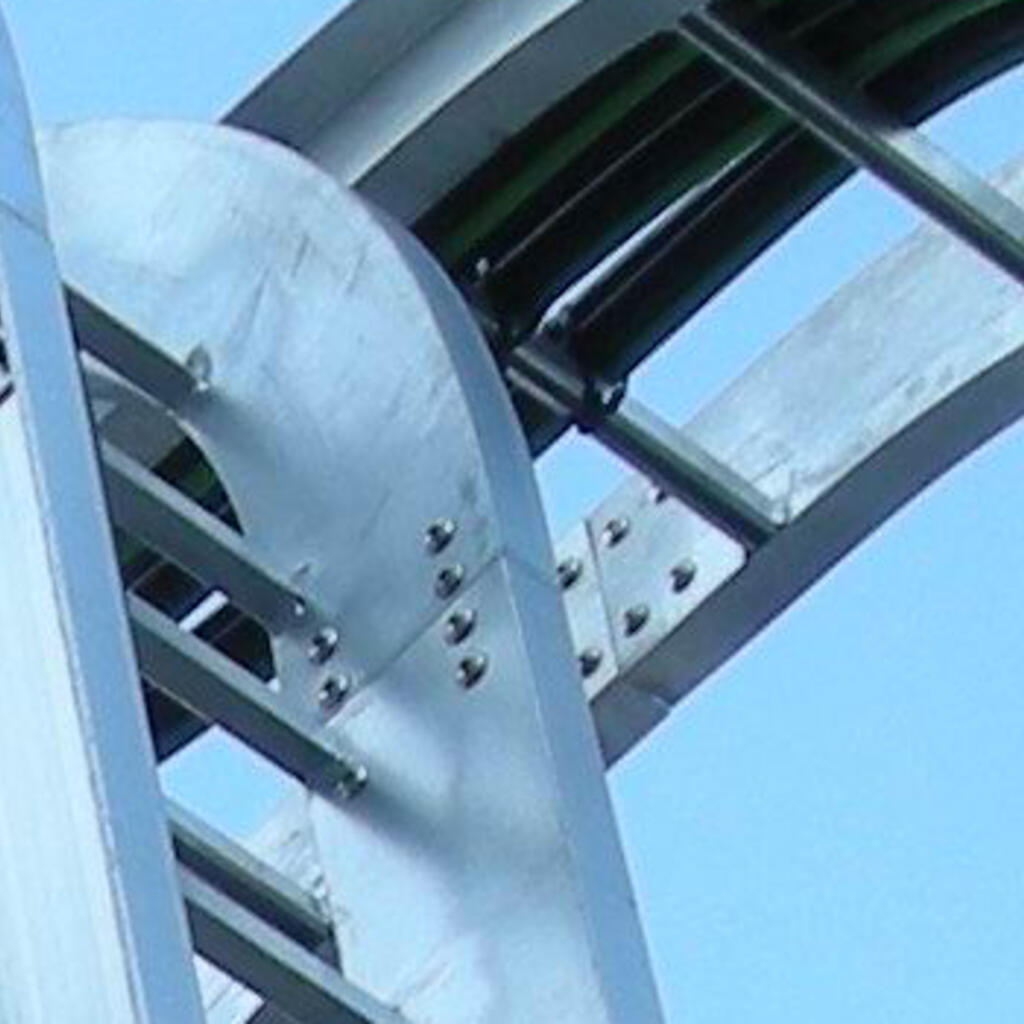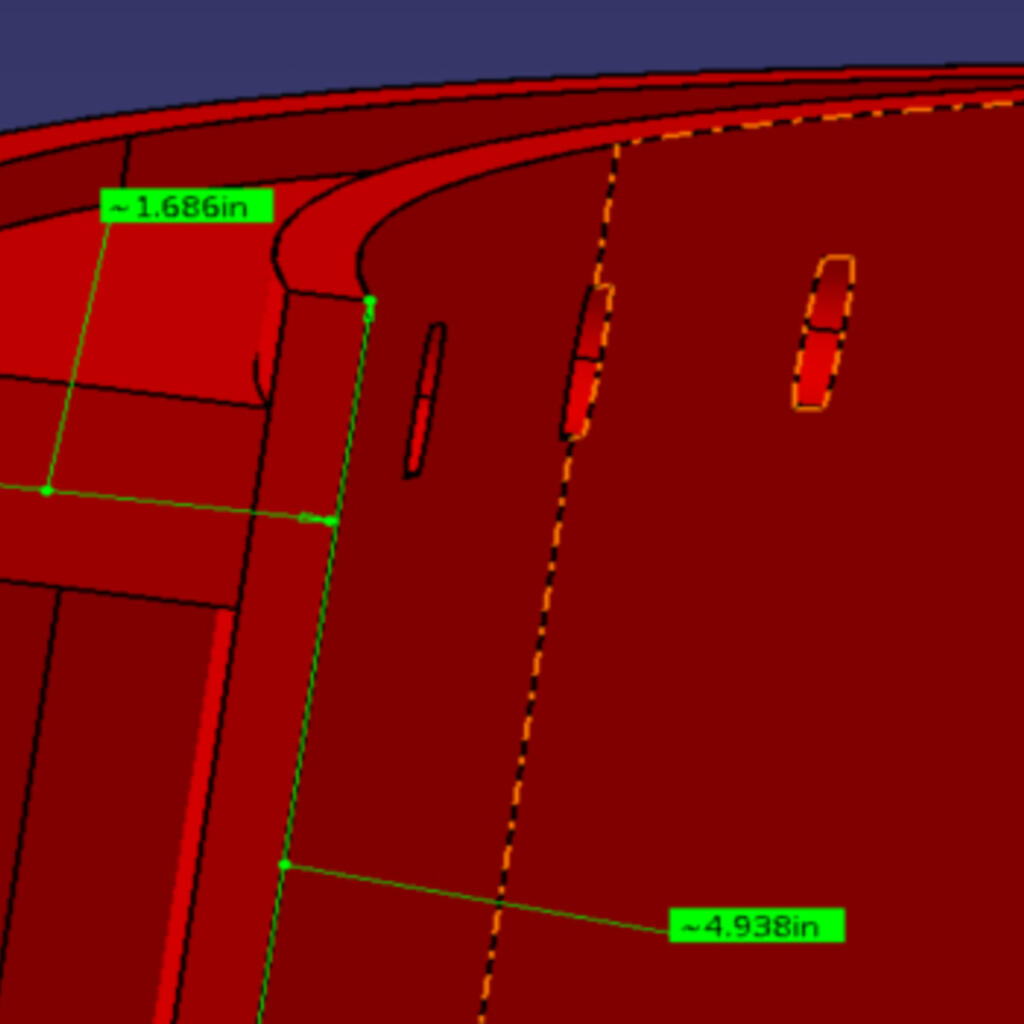 Similar nearby