Signal Metal Industries, Inc.
Every Signal employee is a member of a safety team which meets at least once each week to review and discuss relevant safety topics and issues specific to our facility.
New facilities and technologically advanced machinery are, however, only part of the story. As we have grown and become more diversified, and as the requirements of our industry have become more stringent, we have been ahead of the curve with regard to both quality and safety. Our recently added credentials include, Joint Certification Program (JCP) and System for Award Management (SAM), CAGE 7PSZ2. Our ability to continously expand our offerings is a testament to the hard working, smart, and dedicated employees who work here. Their efforts have been the true force behind Signal becoming the company it is today.

This 1990 expansion was just the beginning of a steady growth in capabilities and diversification. A 1995 addition included 26 new fabrication bays serviced by over 100 Tons of lifting capacity, allowing us to accept orders for multiple large fabrications at once. Following a seamless transfer of ownership to the second generation of the Robinson family in 2000, additions in the new millennium have included a building allowing more mid-size fabrication bays, a new machine shop outfitted with various types and sizes CNC machine tools, and most recently, state of the art sandblast and painting facilities.

Our largest drill features XYZ travel of 180" x 120" x 17" while our largest horizontal lathe features a 47" 4-jaw chuck with a maximum swing of 62" and 240" Z-axis travel capacity. We have several heavy duty CNC mills, including horizontal boring mills and vertical mills with multiple axes of high-resolution machining motion. Built-in rotary tables allow us to machine complex workpieces in a single setup. Our manufacturing staff is exceptionally proficient in designing custom fixtures that improve the machining process and allow us to achieve a high degree of precision and speed.

This transportation customer in Texas asked us to manufacture a number of column weldments for airport passenger boarding bridges. Each unit weighed 6,000 lbs. and required varied part dimensions up to 16' long and 6' in diameter with tolerances as tight as + 0.001". Using A36 and A572-50 plate, we performed flame cutting, plasma cutting, welding, CNC machining, CNC drilling, press brake forming, plate rolling, and thermal stress reliving. Combining robotic automation with innovative programming procedures, we were able to reduce project costs by applying standard sub-assemblies to various final part configurations. Once completed, our NACE certified finishing department used a high-quality paint to provide additional surface protection for an enhanced overall appearance on each bridge component. In order to ensure quality control across all phases of production, every part underwent extensive NDT, dimensional verification, and coating analysis.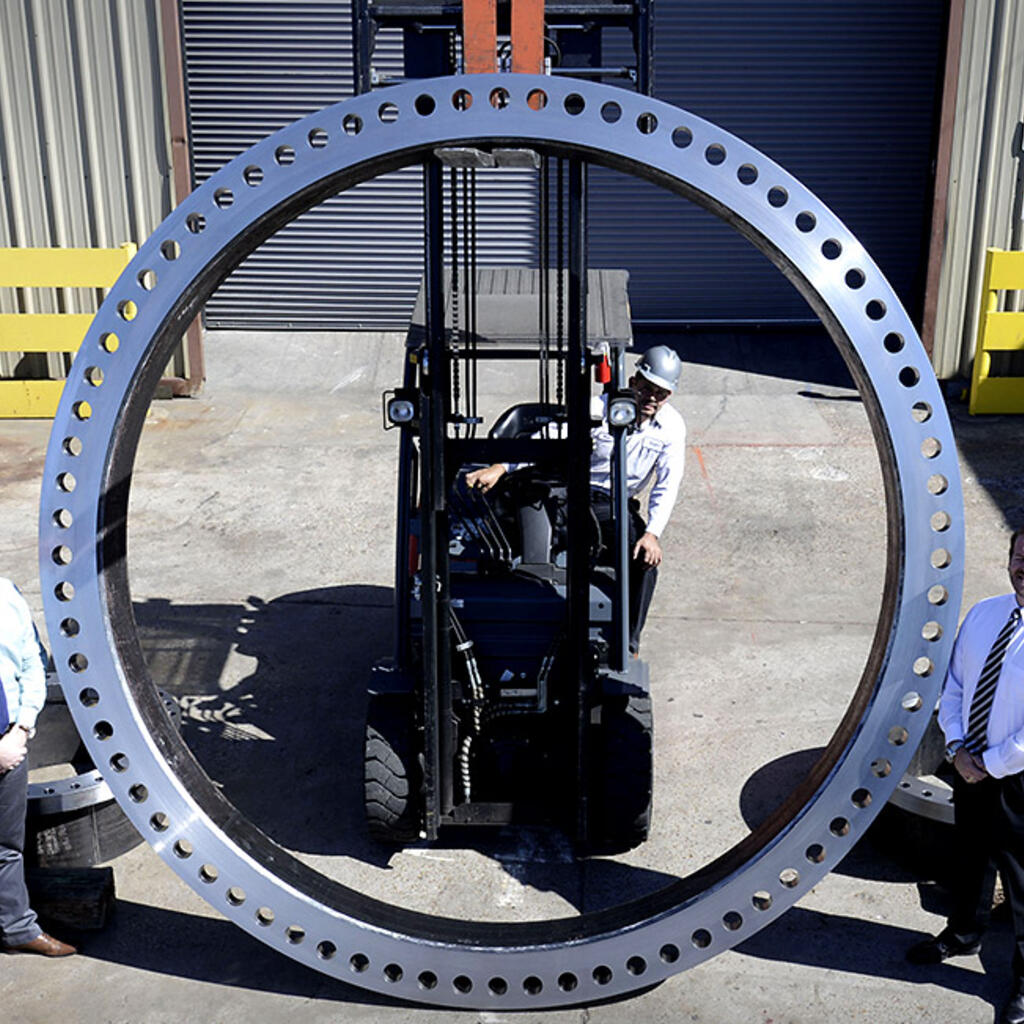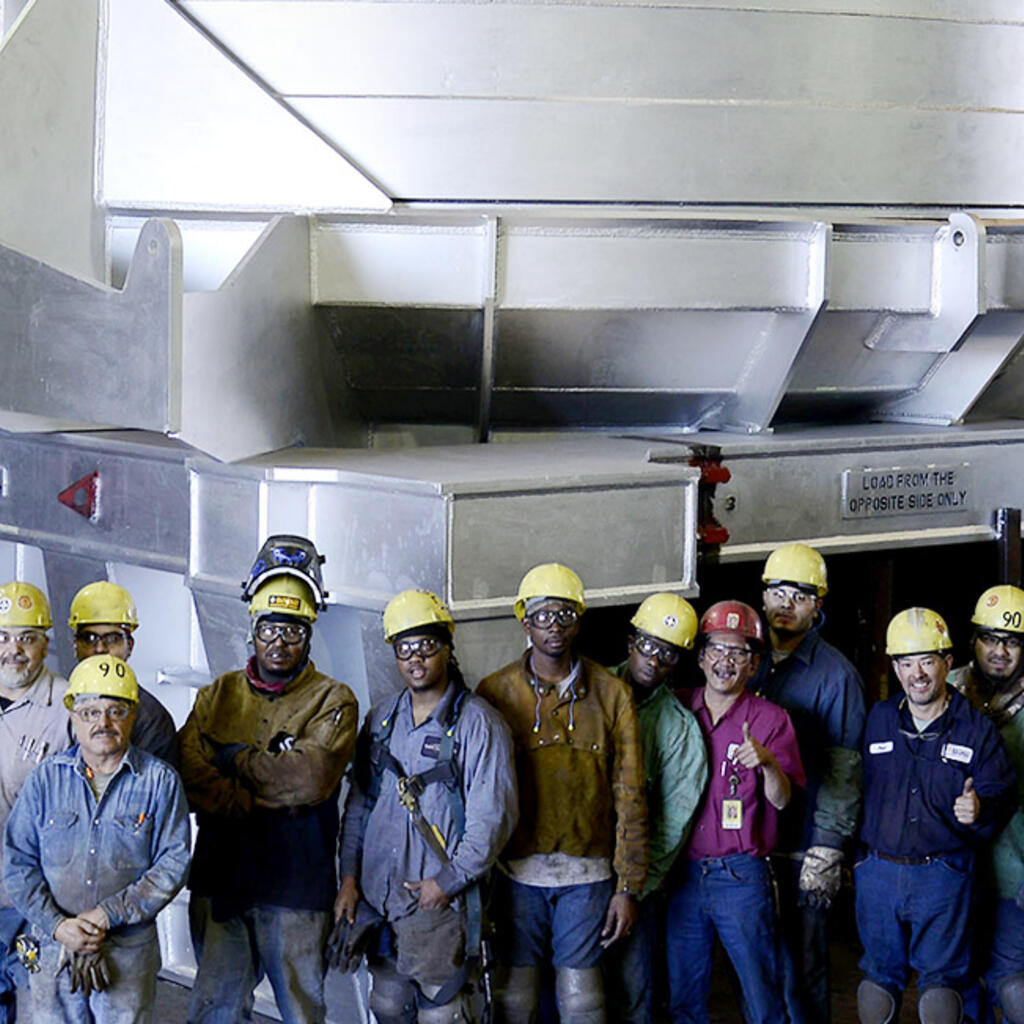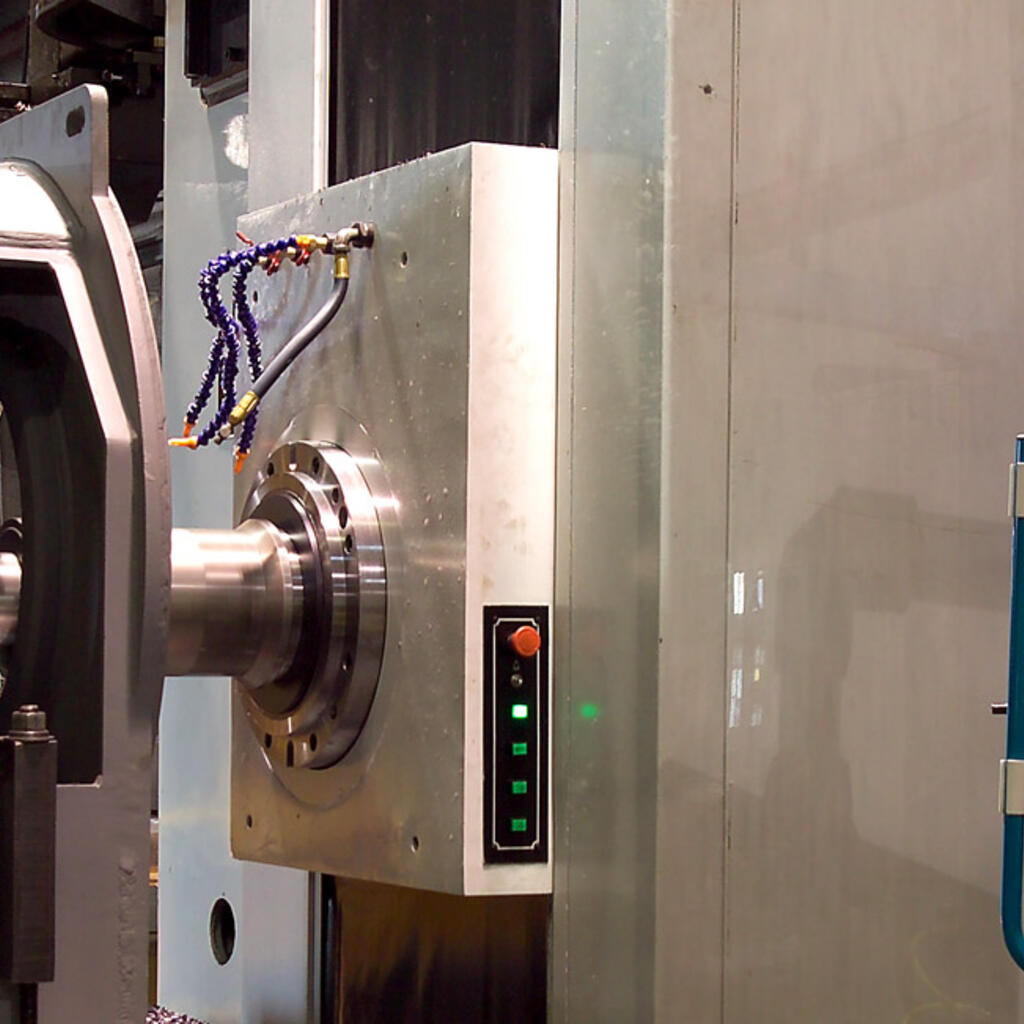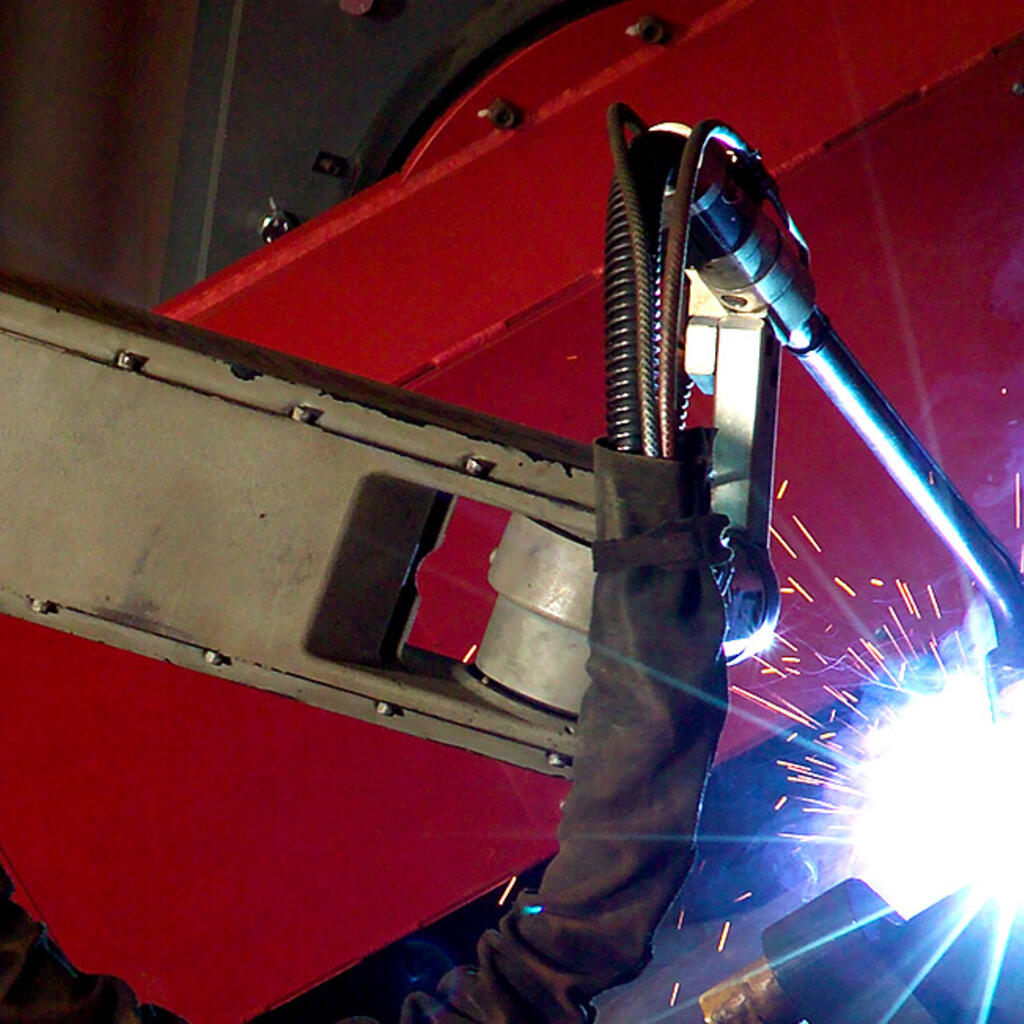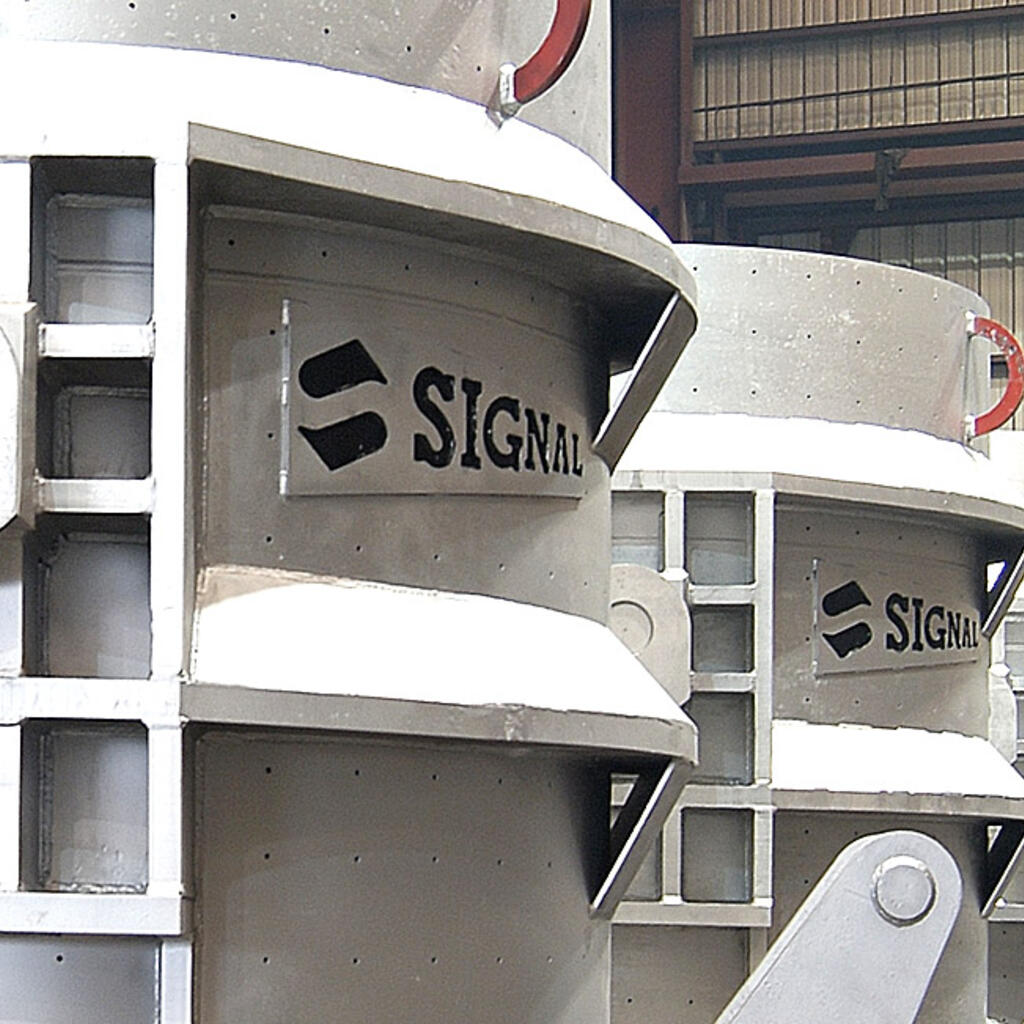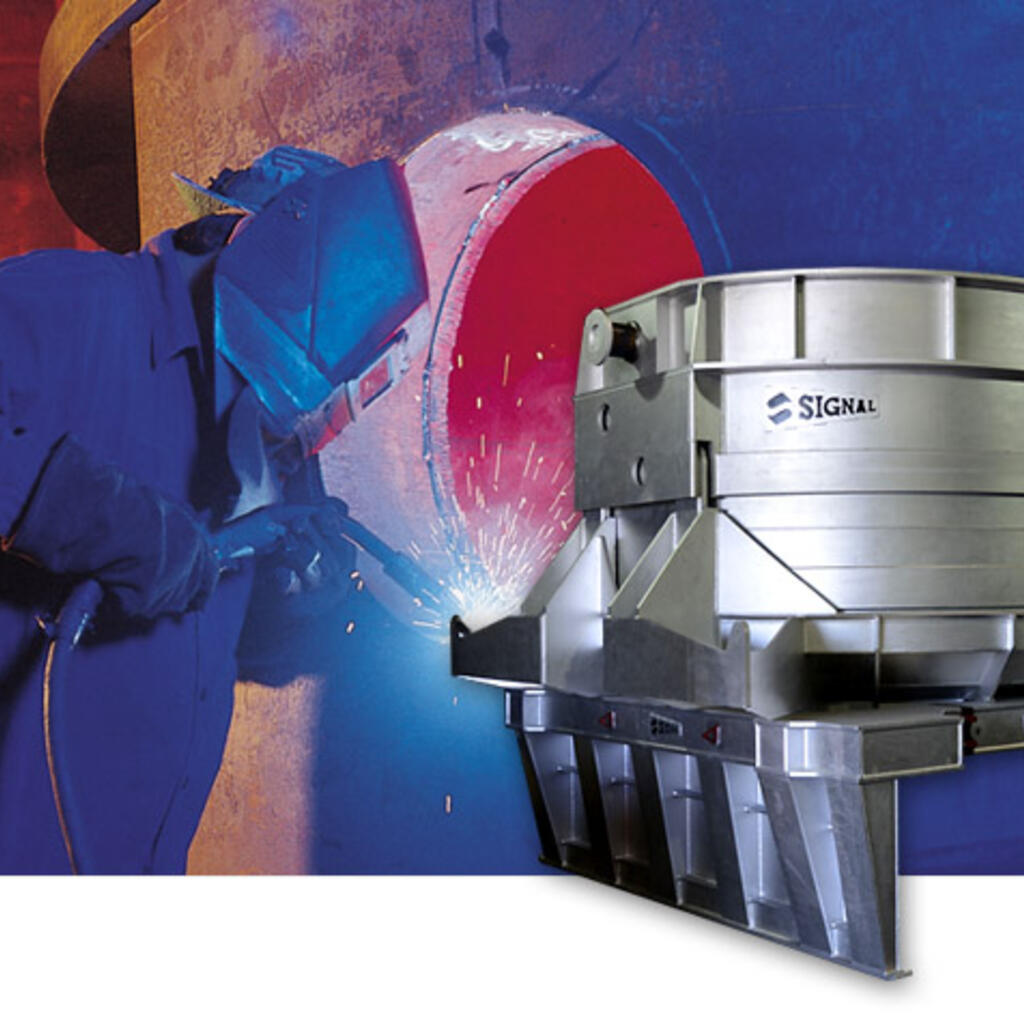 Similar nearby