Scandic
Scandic has in business for 50+ years as a leader in coil springs, fourslide stampings, precision progressive stampings, and CNC wireforming.
We are the largest spring and stamping company in Northern California, serving a Fortune 500 customer base. We also work for many other stampers and sheet metal companies who recognize our expertise working with spring materials.

We make custom parts such as battery contacts, EMI shielding, spring clips, latches and retainers, and Belleville washers. If you know us from past years, you might not realize that our stamping capability is now up to 24" wide!
​​​​​​​
Looking towards the next 50 years, we have internal and external apprenticeship programs to increase skills. We also offer a 100% tuition reimbursement program and several employees are currently taking college-level classes.

Environmentally friendly operations make sense for Scandic and its Customers At Scandic, we work hard to minimize our carbon footprint.   Scandic operates the business in a safe, environmentally-conscious way. It's not just good for the planet — it's also a lower-cost way of operating.

Our tooling staff has a combined experience of over 100 years. We design and build the custom tooling necessary to produce your part, and we also build tooling to order. Scandic has a strong apprentice program to grow our staff for the future, with fully-paid tuition for certificate programs, advanced degrees, and ongoing professional training.

With one of the largest tooling staff in the Bay Area, Scandic also performs contract tooling work for a wide range of customers. We design, build and maintain tools for customers who don't have in-house tooling staff.

We are specialists in stamping both thin-gage spring materials and recently we have added capacity to go up to quarter-inch thick strip. Scandic operates 14 presses, both servo and conventional, including straight side presses to 220 tons. Standard equipment includes precision roll feeders, in-die lubrication systems, and, where appropriate, carbide tooling. We also offer in-die tapping and staking, with tremendous cost savings. High-volume parts can be reeled up on a carrier strip for later automatic placement, and tools are fully sensored for die protection.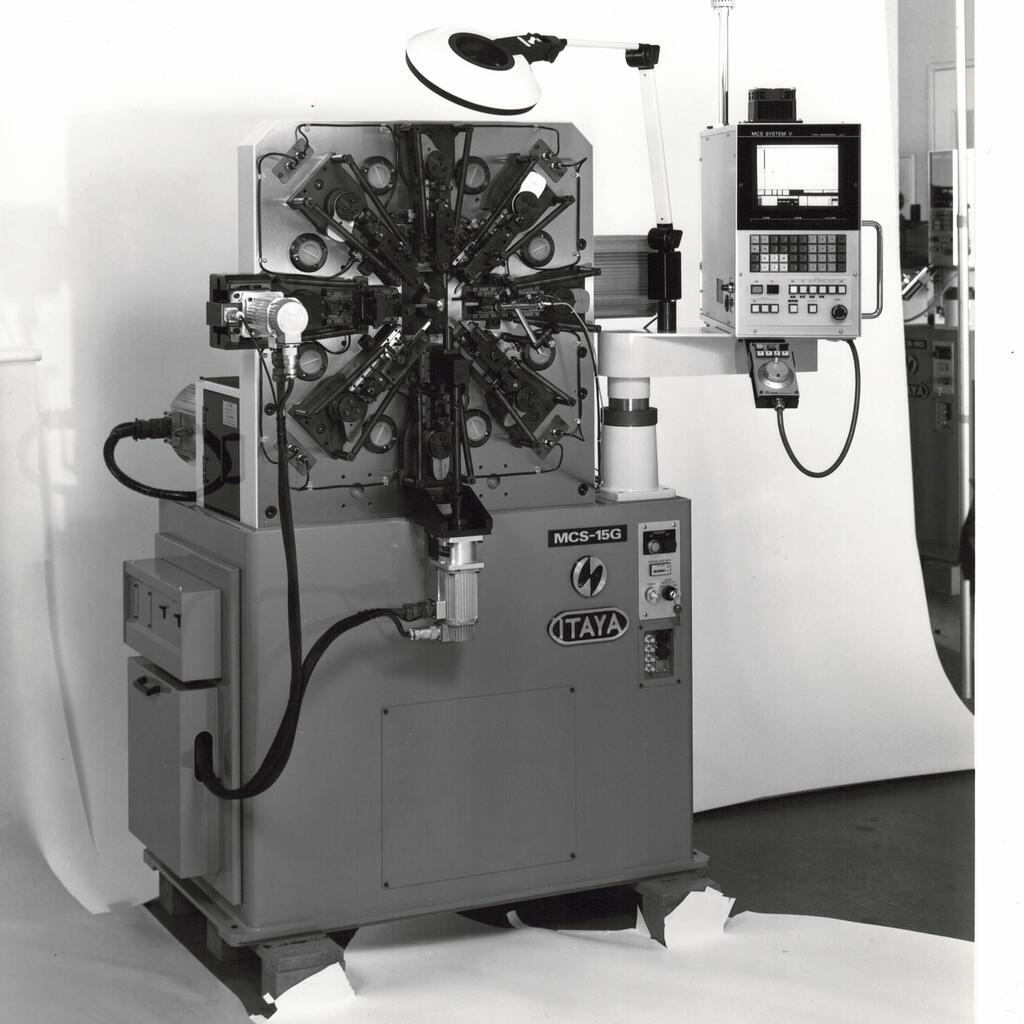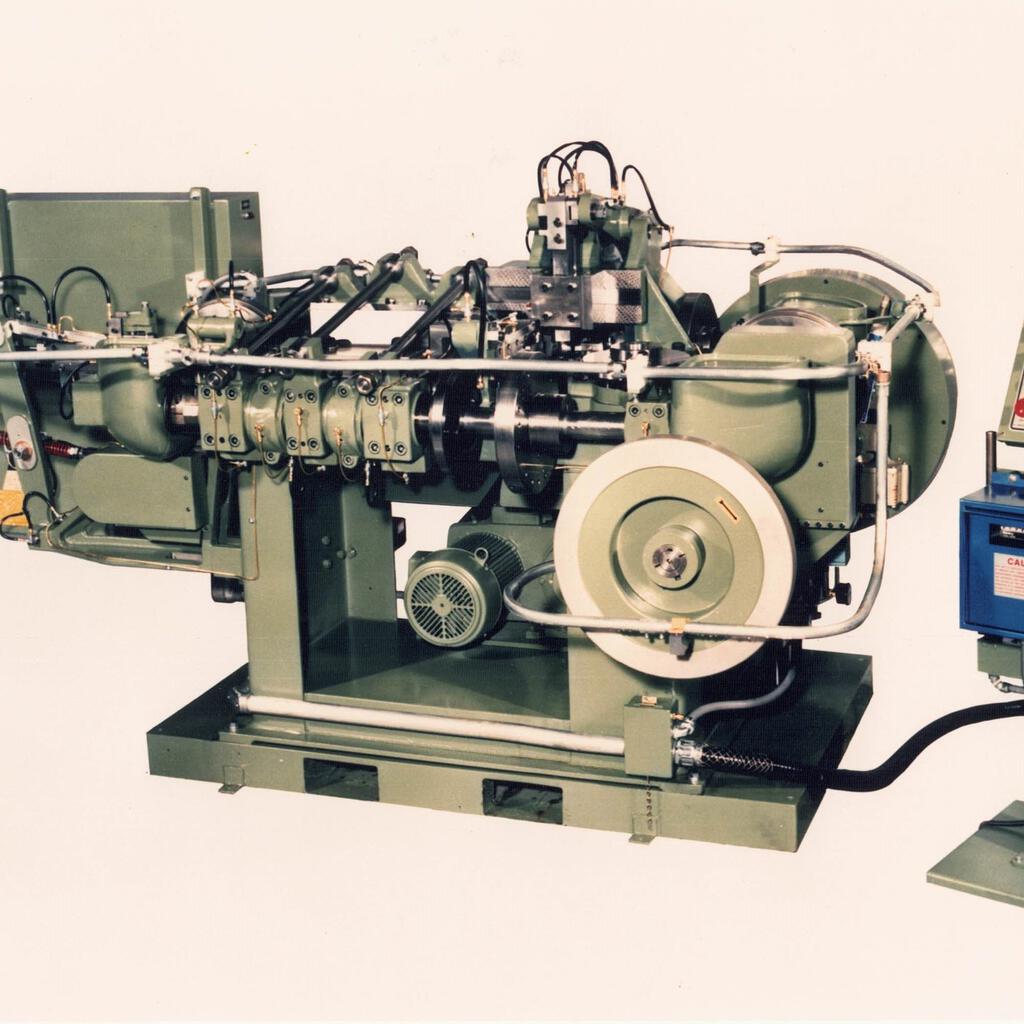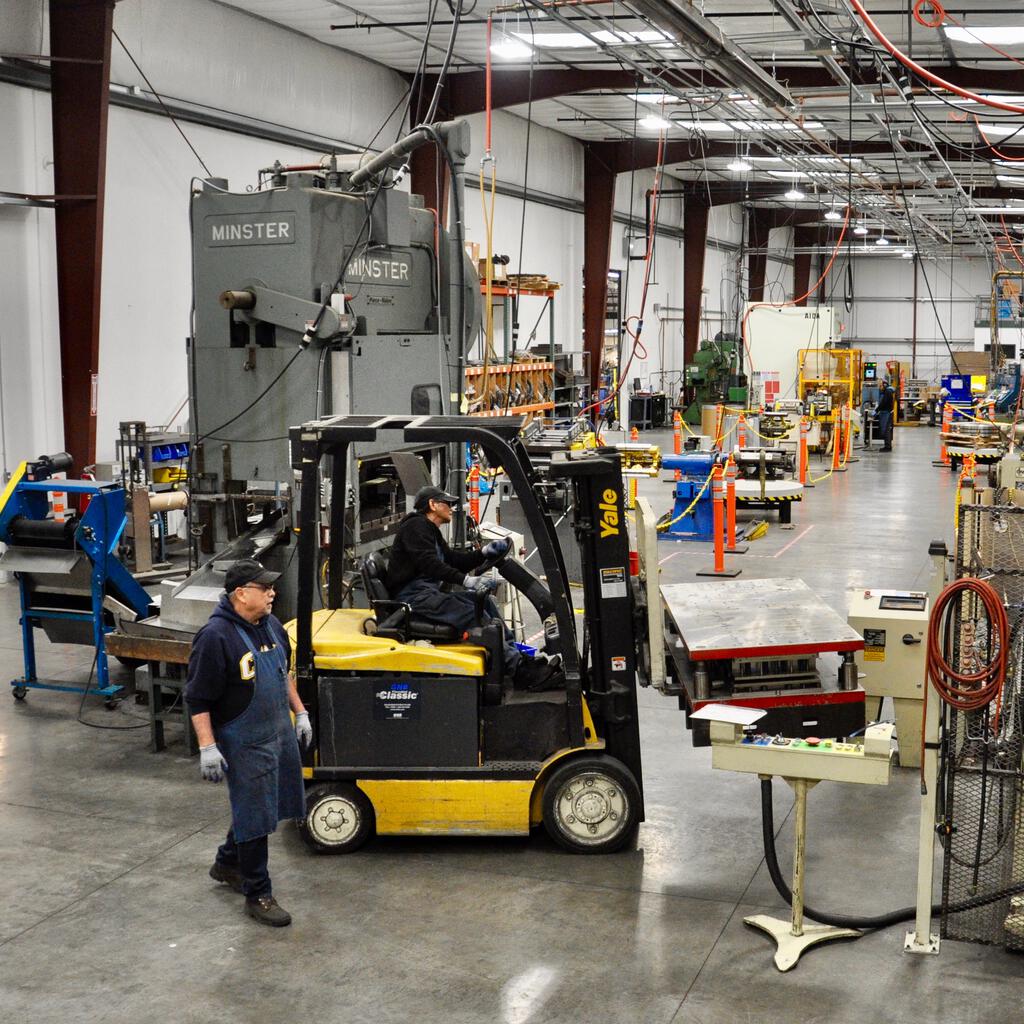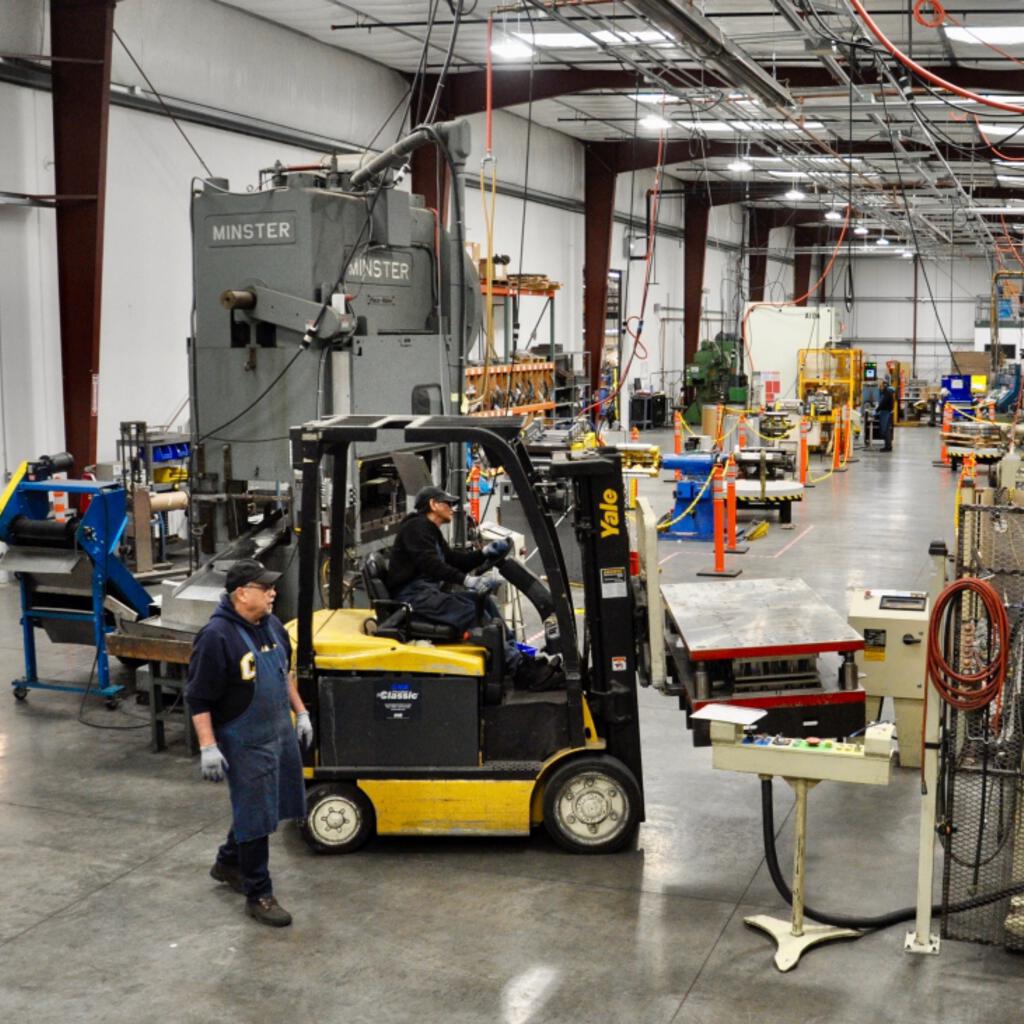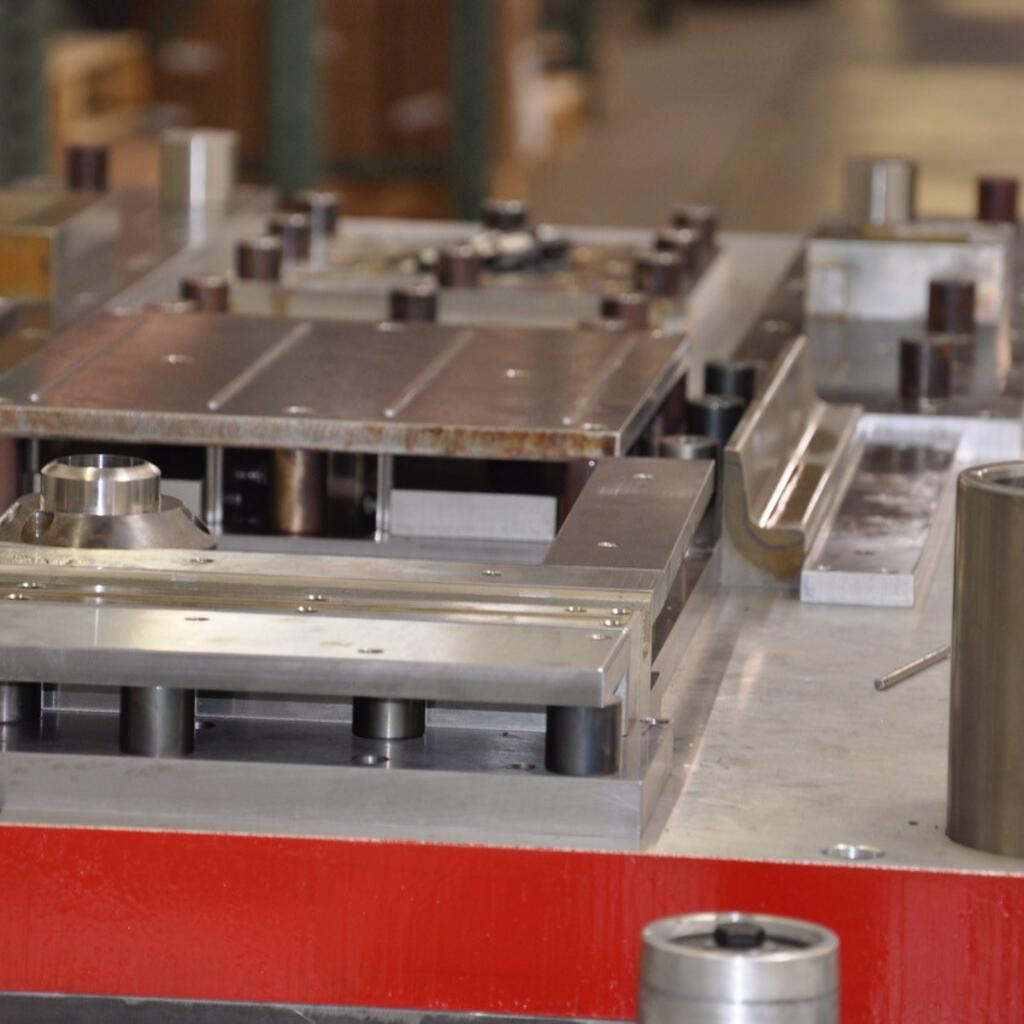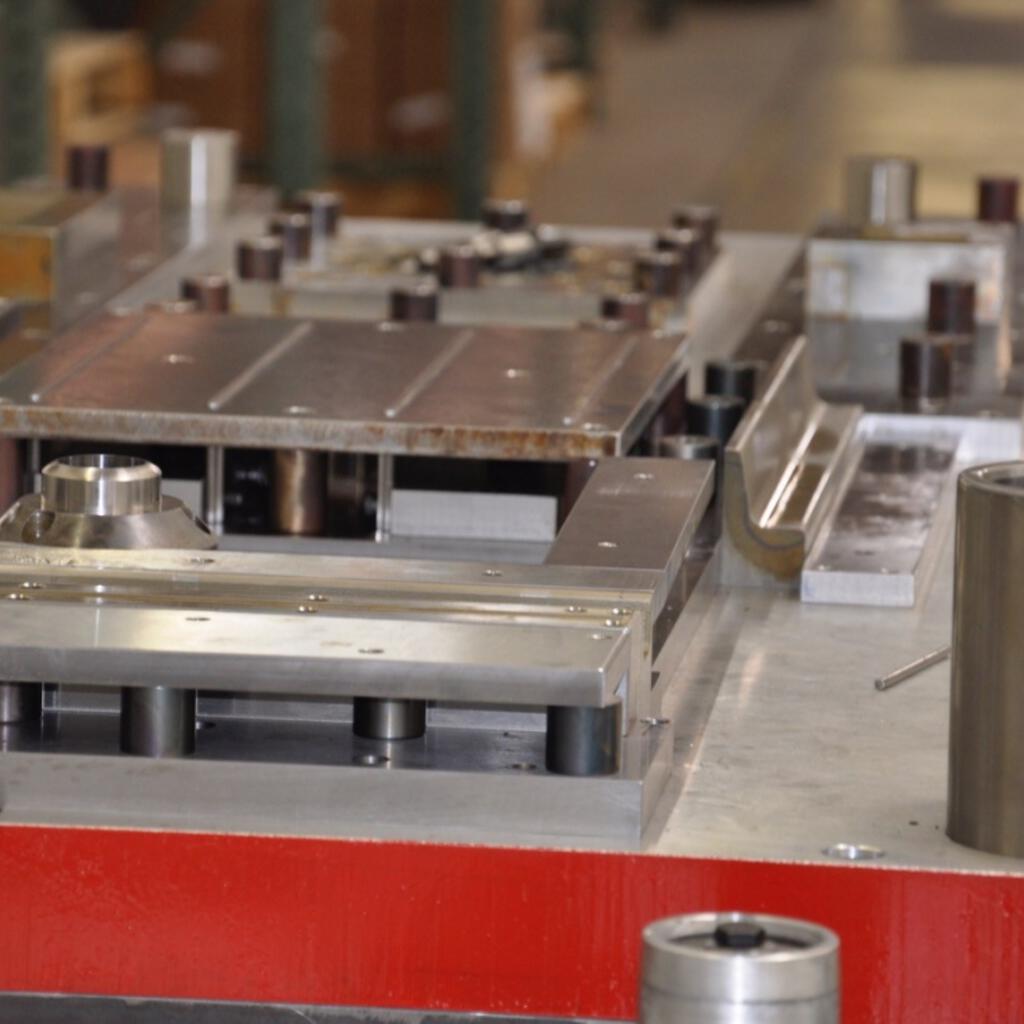 Similar nearby