Mardek, LLC
Mardek provides comprehensive offshore metal manufacturing and plastic manufacturing services for component parts, assemblies, and complete products.
Kathy joined Mardek in 2012. The customer service group is required to manage the order fulfillment process for Mardek customers. In fact, Kathy is responsible for making sure customer's orders are received, verified with the factories they can meet the requested delivery, and pricing is correct. Original order requirements, change orders, schedule changes, and shipping requirements are promptly handled and confirmed with the factory and the customer. Orders are tracked from order entry through production, export, import and delivery to the customer. Kathy has earned a very high regard from our customers for timely and accurate information regarding all stages of their order. Kathy earned a BS in Mathematics from LeMoyne College. Her previous experience was in banking as a teller and customer service manager.

Mardek, LLC. is an industry leader in plastic manufacturing and machining. Our long-lasting relationships and ISO-9001-certified offshore, Asia-based manufacturing facilities guarantee the highest quality for everything we produce. These capabilities allow us to provide high-volume molded parts, as well as lower volume custom-cast or machined plastic parts to meet your budget. This is accomplished by our highly skilled staff and utilizing the latest plastic manufacturing equipment. Our logistics specialists will make sure your parts are delivered on-time and safely to your loading dock. Years of experience in plastics manufacturing allow us to transform your designs into finished parts that exceed your expectations.

To produce inexpensive thin-walled products such as single-use drinking cups or bottles, manufacturers use extrusion blow molding. This fast process requires easy-to-make tools and is capable of generating complex precision components. Several variations of the blow molding process exist, but in general the process requires the production of a parison, or pre-shaped and hollow length of melted thermoplastic. After a mold closes around this object, air pressure forces its way into the hollow parison, expanding it to fit the mold and leaving a cavity in the interior of the produced plastic.

Quality Assurance is the planned and systematic activities implemented within an organization. Quality is often overlooked by our competition due to the costs associated with this process. At Mardek, we take quality assurance very seriously, inspecting throughout the manufacturing process. As a result of our commitment to quality assurance in our products or services, our company has an established reputation for reliability and consistency.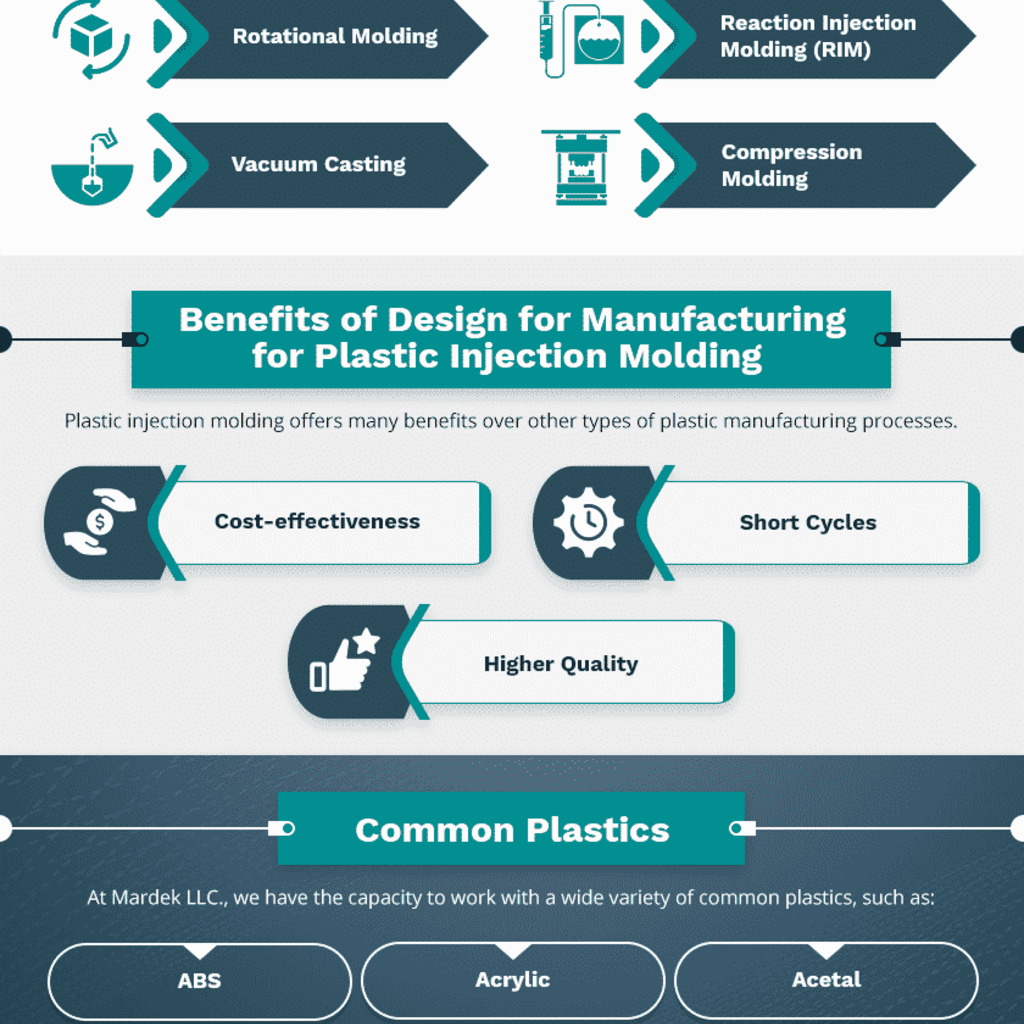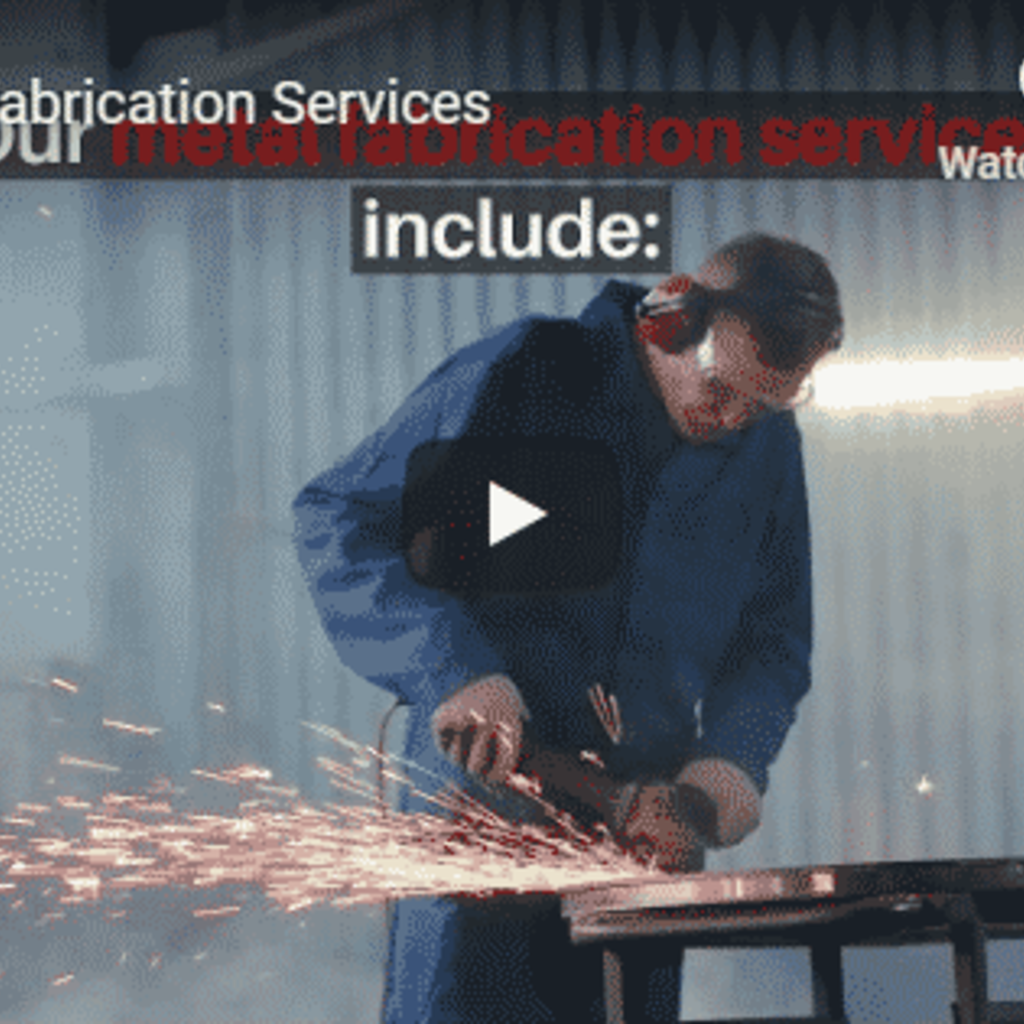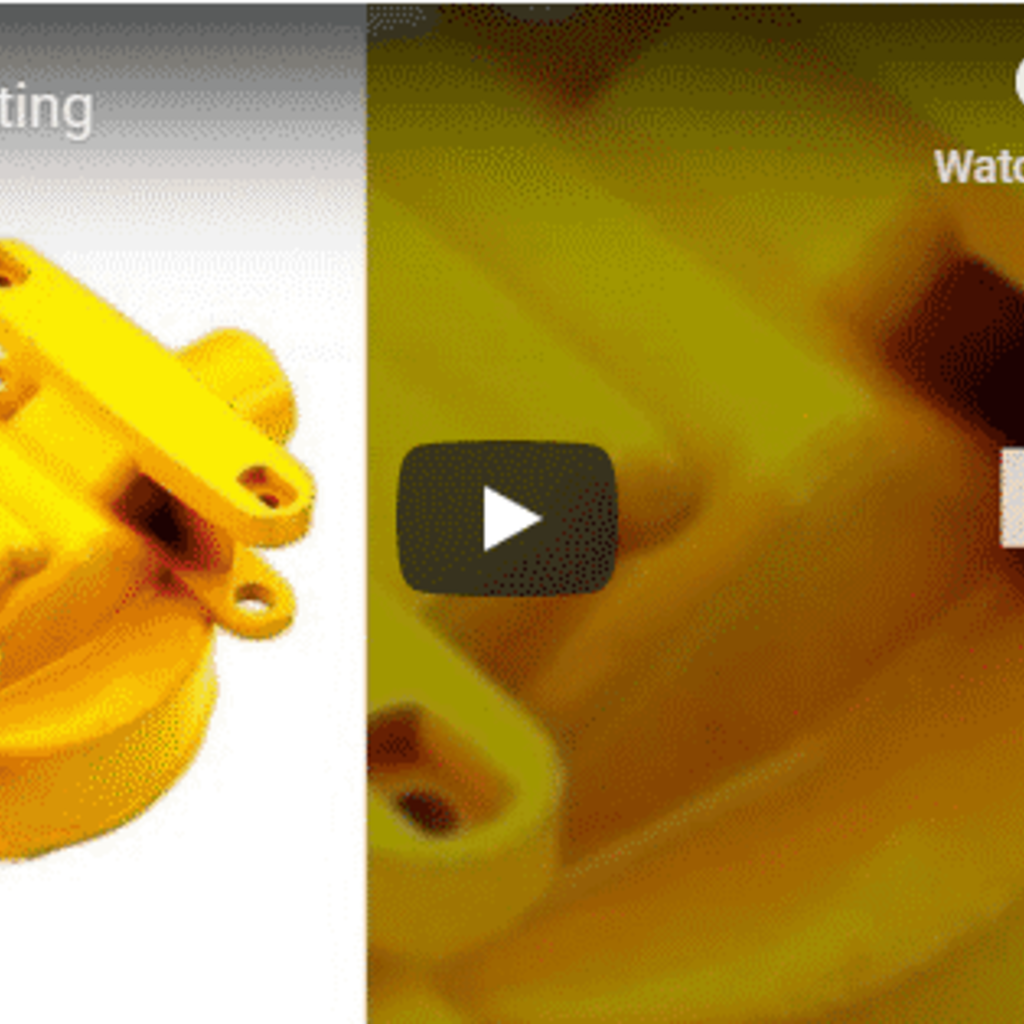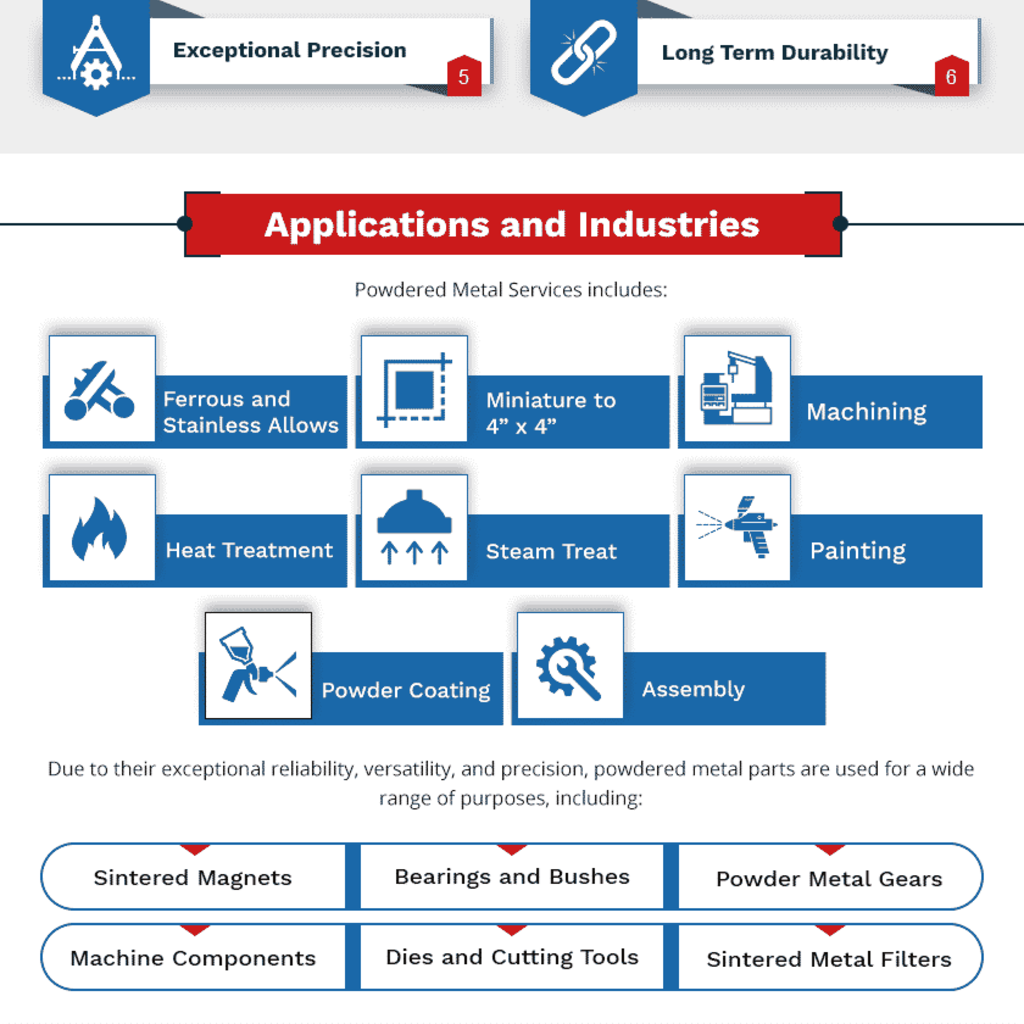 Similar nearby
Contract Mfg Services, CNC Machining, Metal... and 4 more
Plastic Injection Molding, Vacuum Formed Plastic, CNC Machining... and 2 more
Van Dyne Crotty, Inc.
Contract Mfg Services, Plastic Injection Molding, Blow Molded Plastic... and 2 more
Contract Mfg Services, 3D Printed Plastic, CNC Machining... and 3 more