Fralock
Fralock provides converting, prototype for semiconductor, life science, medical, and aerospace manufacturing.
Fralock, established in 1967, is a design, engineering and manufacturing company of specialty components and subassemblies. The company has a professional reputation for developing high-performance solutions for technically advanced OEM's in a variety of markets including Aerospace, Life Science, Medical, Satellite, and Semiconductor Equipment Manufacturing.

Our ability to combine 'seemingly incompatible materials' is why industry leaders come to us to develop solutions using polymers, foils, adhesives, and adhesive-less materials and processes.

Fralock holds preferred supplier status from many of its principal sources, thus ensuring reliable and cost-effective access to raw material.

OEM's know it is not cost, or capital-efficient, to be experts in all fields and are increasingly focused on product and systems integration in support of their customers. In recognition of this, Fralock utilizes its experience at developing and delivering engineered solutions through its advanced quality systems, full in-house manufacturing capabilities combined with small enterprise agility.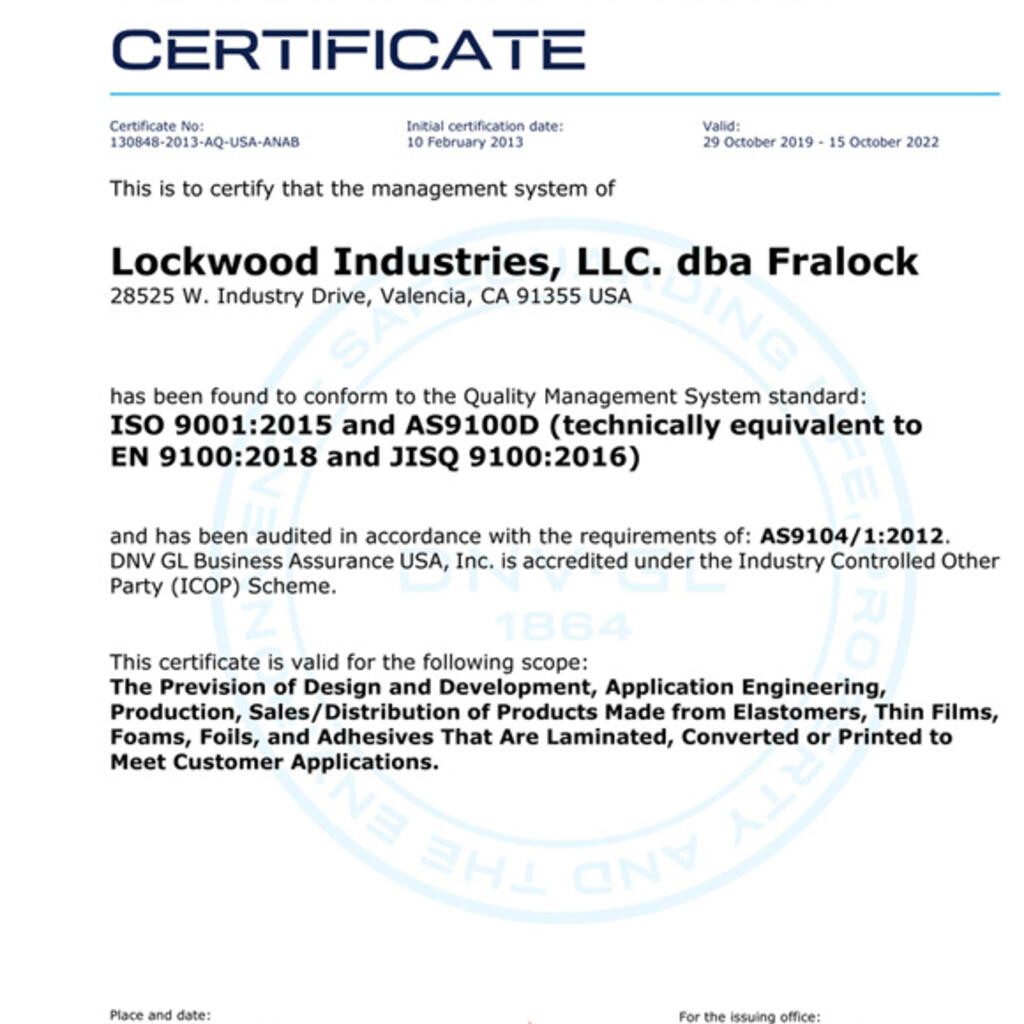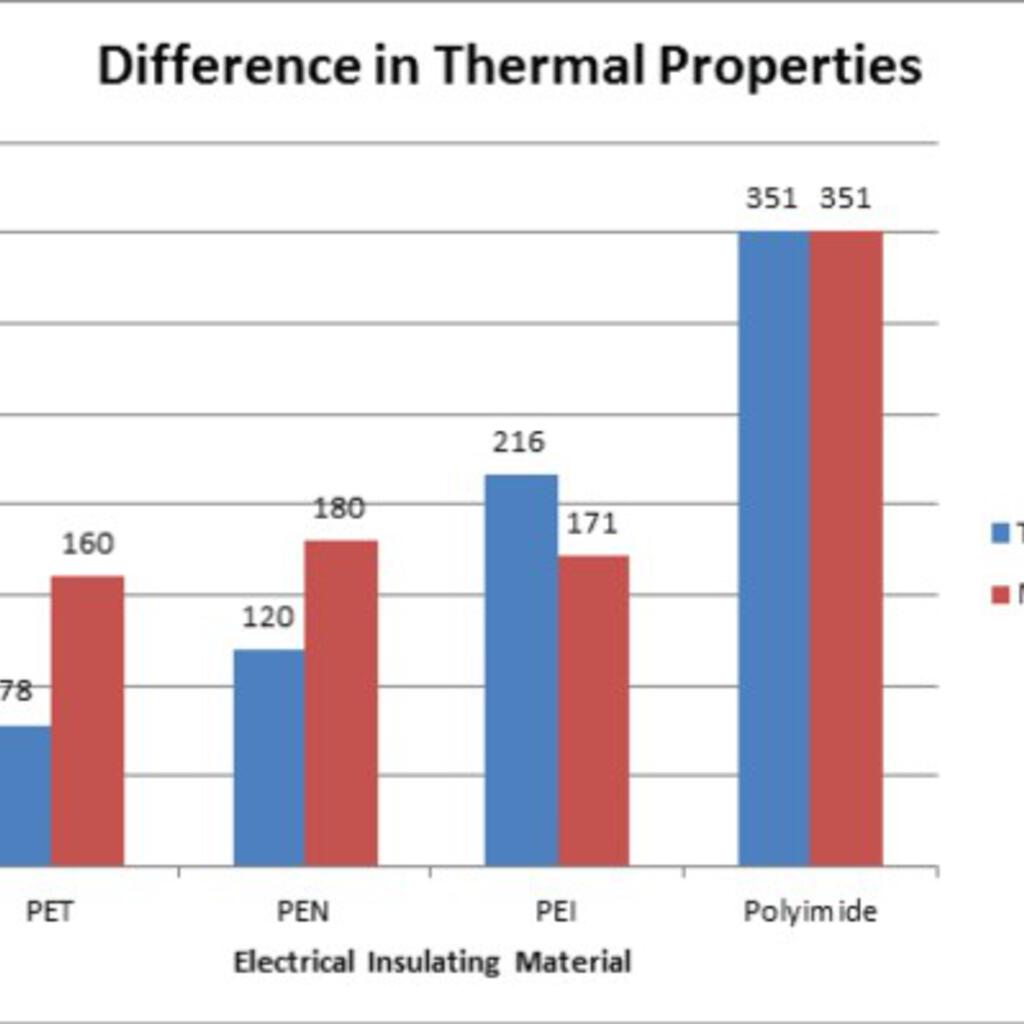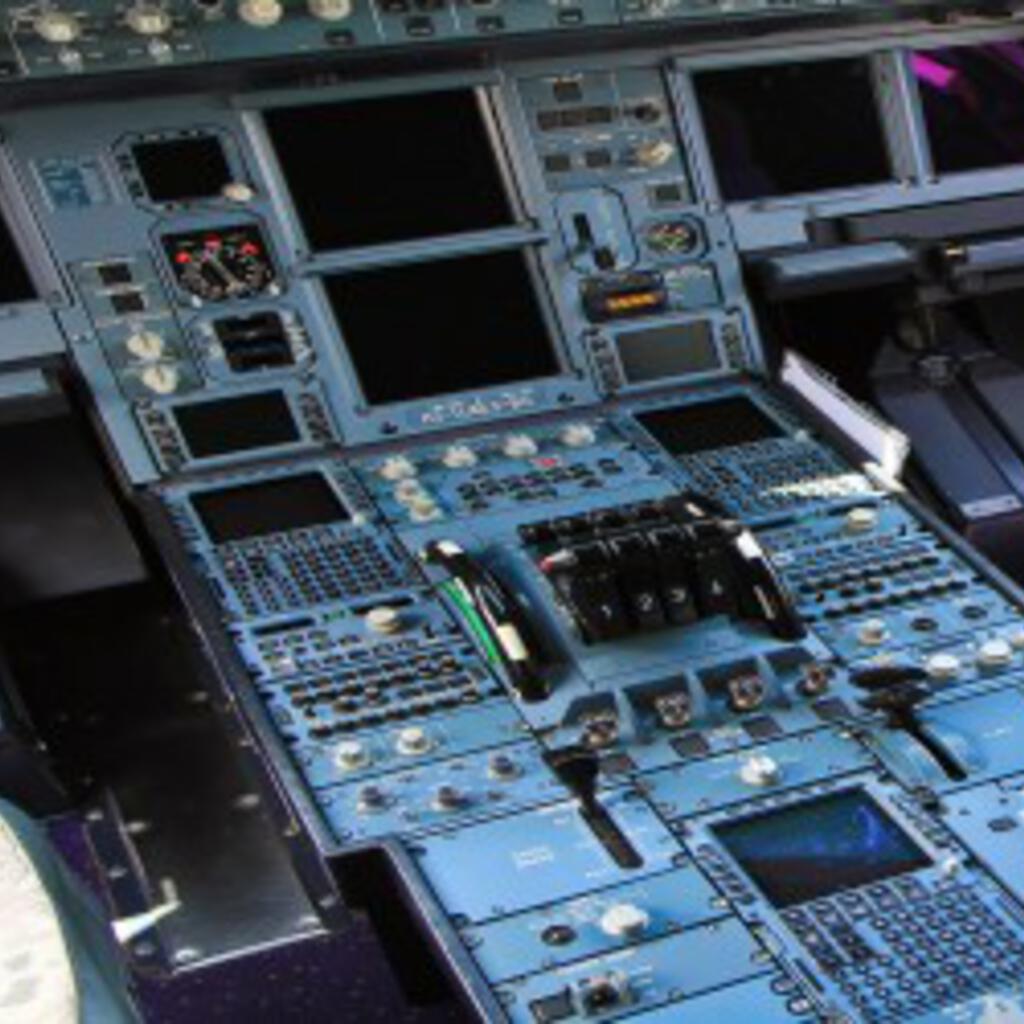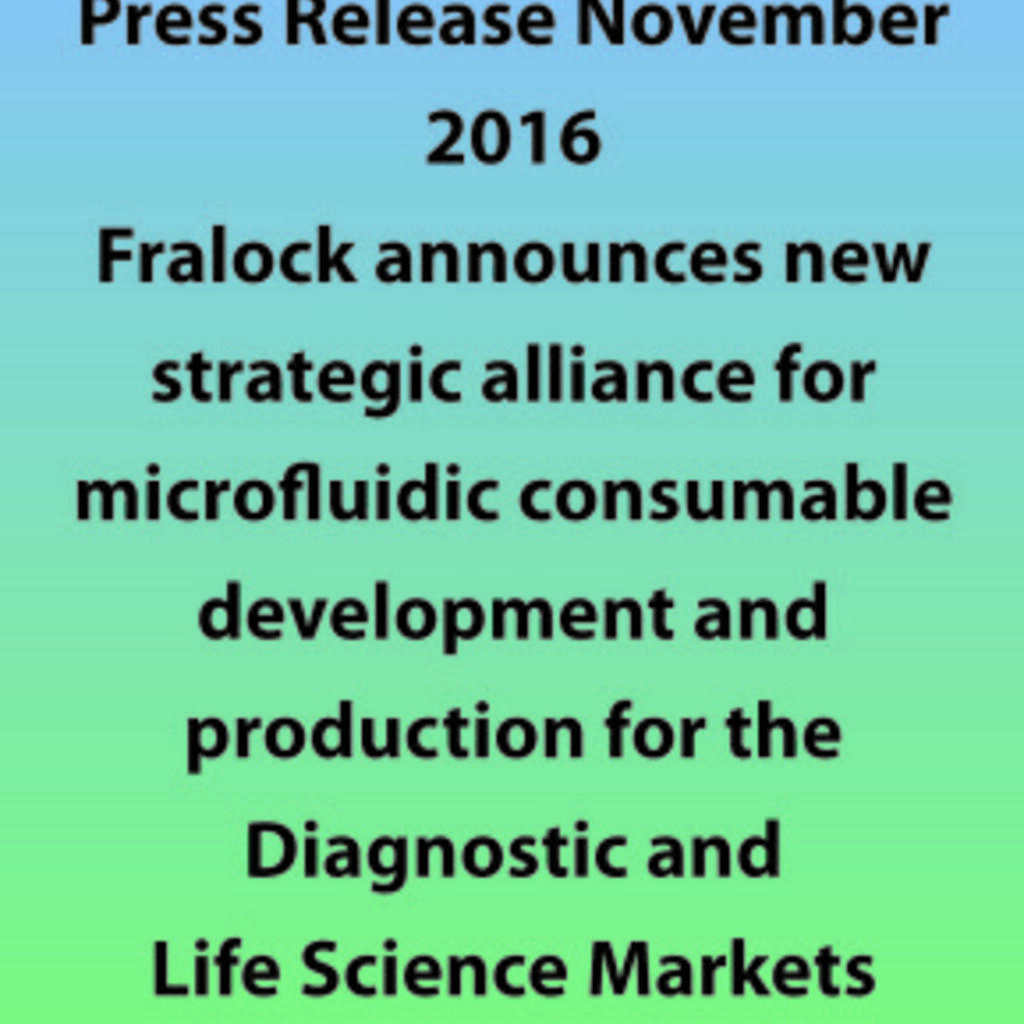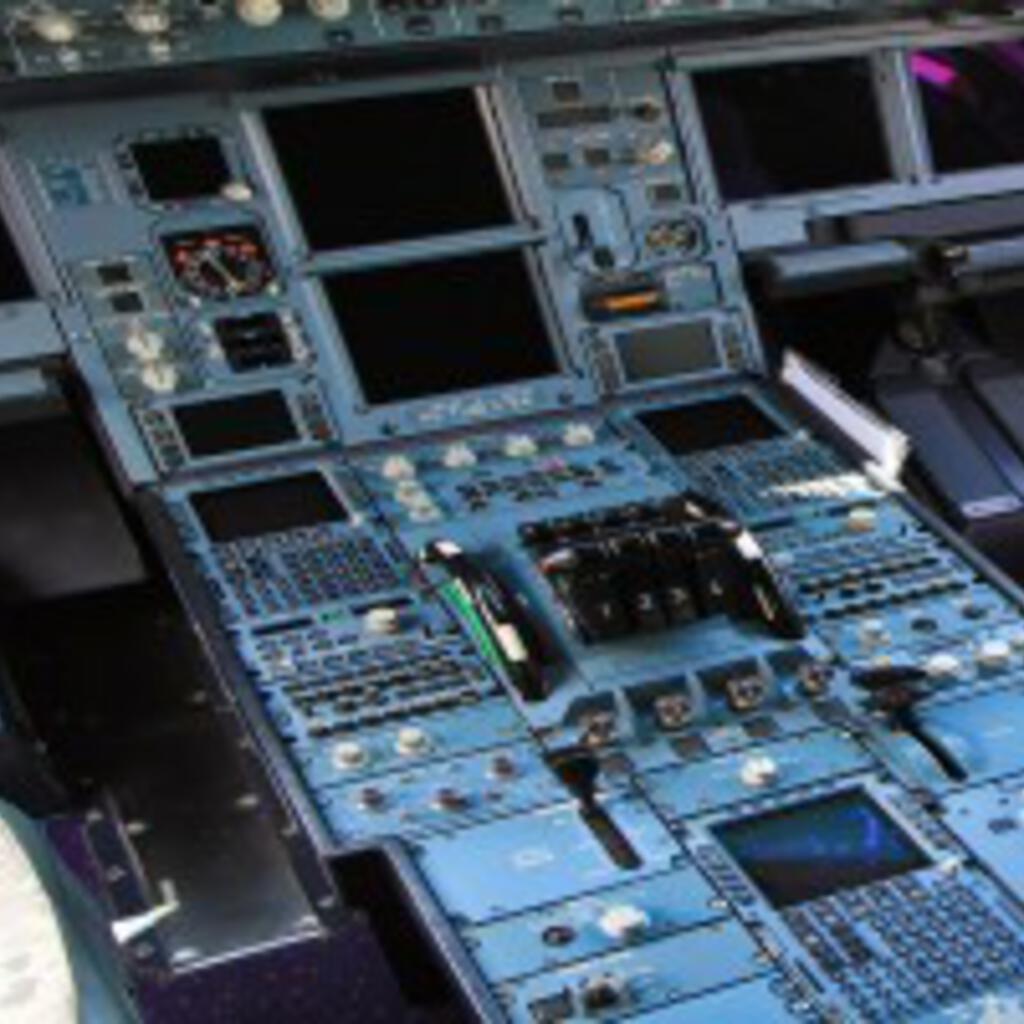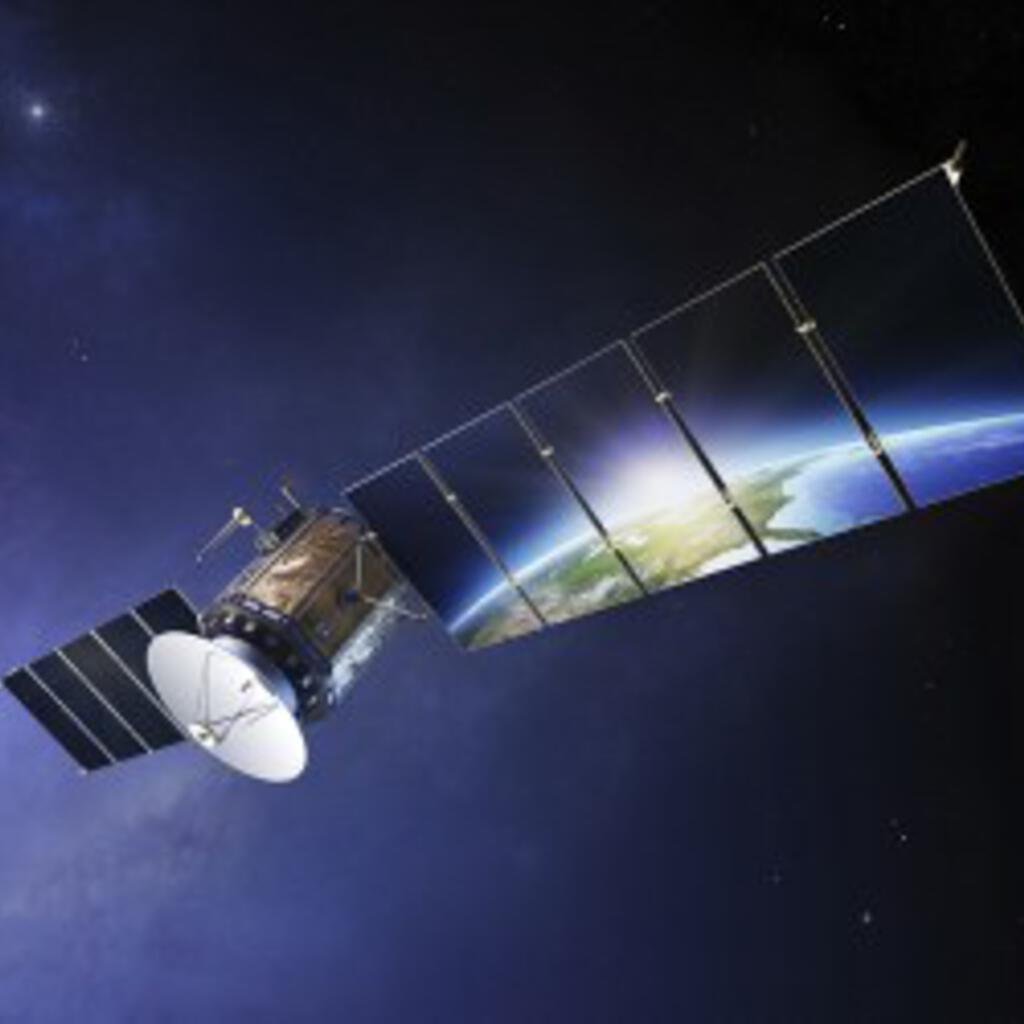 Averaging
4.4

stars
DuckDodgers
• August 18, 2017
Great Service
As our company grew we had the need to keep better track of our inventory of products. The idea we decided to pursue as bar coding and this is where Fralock came in. We contracted them for their printing services. Overall the experience has been good. They have delivered a professionally looking printing service that does not take away from the product itself. Overall I would say I'm satisfied and will continue using their services for the foreseeable future.
Laker24
• August 18, 2017
Prototyping studs
Our company contracted with Fralock to prototype some of our medical device designs and their engineers did a wonderful job. Fralock constructed our prototypes through an iterative process which kept us closely in the loop on progress and status. One of the prototypes worked so well that we went ahead with a full scale manufacturing of that design. They were able to work both quickly and professionally and we will definitely keep them in mind for future projects. Great vendor - would recommend to all.
Quality Service
Though our company has only used them a few times, we have not been disappointed with their products. Fralock has wide range of materials and has the capability to meet our needs. They go above and beyond to make sure that they are able to assist us. Even though their website can be somewhat a challenge, their customer service is great! They were able to walk us through and assist us with their website. They are very knowledgeable and very friendly. We will be coming back again.
Dogwood
• August 18, 2017
Great for Die-Cutting Capabilities...
My company has contracted Fralock to provide us with custom die-cut gaskets for our robotic equipment. They are able to provide us a variety of solutions for manufacturing our product: die-cutting, kiss-cutting, scouring, etc... In addition to providing die-cutting capabilities: Rotary, flatbead, steel rule, Class A, etc... They were able to supply us with prototypes before our production run, which allows us to make changes or confirm the design will work as intended. I would highly recommend Fralock as a solution for die-cutting.
CEO wens
• January 23, 2016
their labels are a must for our facility very reliable
our facility purchased seals and labels that we use often for our products ,the labels make it easy for us to find things in our facility and lets us work fast throughout our day we are happy with their services and very satisfied and will be back in the future for more seals and labels .
Teamd562
• November 17, 2015
Solid quality printing and laminating services.
Fralock is a great 1 stop shop for all your printing, laminating, and etching services. They cater to industrial and manufacturing firms so there is no surface that they cannot work on with their comprehensive labeling machines. We are very pleased as we hired them for a prototype laminating job that came out great and our client was very impressed. We will continue to use them.
Quality Products and Competitive Prices!
Customer service was easy and happy to work with. They provided us competitive prices with accuracy. Shipping was fast and easy. Orders arrived on time and were ready to go!
MrTeacher
• October 8, 2015
great builders
We contracted out with Fralock to build some of our consumer products. They built everything to spec as we had in mind. They worked very quickly and kept us inform every step of the way. The product we had was exactly as we envisioned and planned. Everything came out great and our customers loved the product. Nothing but good feedback all around.
fralock, great stuff! keep it up
we have contracted with Fralock for many years now. Ordering from them is always easy. No matter how complicated the custom orders are. They never complain or have any trouble with my company. Always and will do business with Fralock with them in the future.
Flex circuit heaters
Fralock provides us with our flex circuit heaters that we use in our dialysis machine assemblies. Just like any other component sometimes it may need replacement sometimes they do go bad. These heater circuits connect to our motherboards during assembly. It's a great component that you can use with confidence.
1
Similar nearby