Excel Spring & Stamping, Inc.
Our four slide capabilities allow us to produce stamped and formed parts with more complexity than can be obtained from a stamping press.
This metal stamping project made use of our in-die assembly capabilities to produce a cord terminal assembly very efficiently. The customer is located in Wisconsin and manufactures hair cutting tools. The cord terminal assembly was stamped and assembled on our 35 ton punch press and is comprised of a cord terminal fabricated from .025" thick C260 ½ hard Brass and a cold rolled steel tension ball. The steel balls were fed into a tube, and assembled into the Brass stamping, before the completed assembly was ejected from the die. The finished assembly is .797" x .216" x 0.125" with tolerances as tight as ±.002" and ½°.

We work with a wide range of metals, and can produce small to medium sized stamped components using progressive dies, compound dies, cutting dies, or bending and forming dies, with automatic feed or single stroke operation. The dies can perform operations such as blanking, forming, coining, embossment, in-die thread tapping, and in-die assembly. Our stamping equipment consists of mechanical and servo powered OBS presses with ratings of 18 to 150 tons. Production speeds can reach 7,000 strokes/hour. Our maximum press stroke is 5.12", maximum bed length is 49", and maximum bed width is 30". We can produce parts with material thickness up to .250" and tolerances as tight as ±.001". Our expertise ensures that each part meets quality requirements with complete testing, inspection, and certification as required.

After manufacturing on our Nilson S2F fourslide machine, parts were then deburred via vibratory finishing. Chemistry and hardness are verified through testing in accordance with the ASTM B36 specification for brass standards. Statistical process control (SPC) sheets outlining our rigorous quality control methods were also included in shipment to the customer.

We are capable of working with material of thickness up to .125", width up to 2.125", or diameter up to .312". Feed lengths can be up to 30". We work to tolerances as tight as ±.001". Completed components are inspected with an OGP video measuring system, a profile projector, calipers, or a micrometer. We can also test for force and hardness.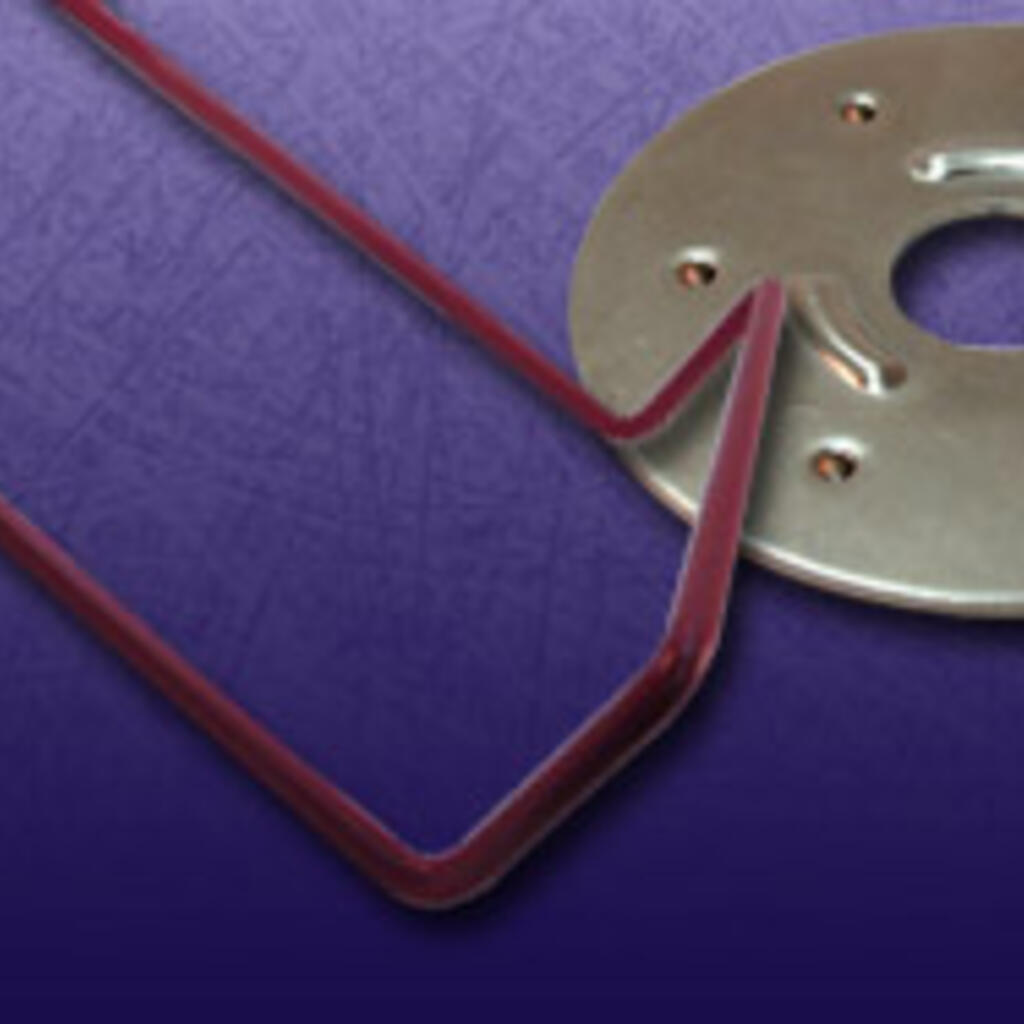 Similar nearby