California Nanotechnologies
Cal Nano's core technologies are Spark Plasma Sintering (SPS) and Cryogenic Milling.
California Nanotechnologies offers an array of advanced material processing services with facilities that included multiple advanced consolidation systems (Spark Plasma Sintering), cryogenic milling equipment, and characterization & material testing tools.

Spark Plasma Sintering
-SPS is an advanced sintering & bonding technique for all varieties of materials including metallic alloys, high-temp ceramics, high entropy alloys, and much more. Cal Nano provides powder consolidation and material bonding toll services via it's Spark Plasma Sintering Systems for everything from fundamental R&D to low-volume part production. Cal Nano can sinter samples up to 6" OD and 2400C+ along with inert glove box handling capabilities for nanomaterials and powders sensitive to air/oxygen.

Cryogenic Milling
-Cryogenic Milling is cutting-edge powder processing technique used for particle size reduction (to nano scale), mechanical alloying and nano-grain refinement. This process is attrition ball milling at cryogenic temperatures which provides unique benefits to traditional milling/mixing technology. Cal Nano provide toll services for R&D along with production and has multiple milling system on-site.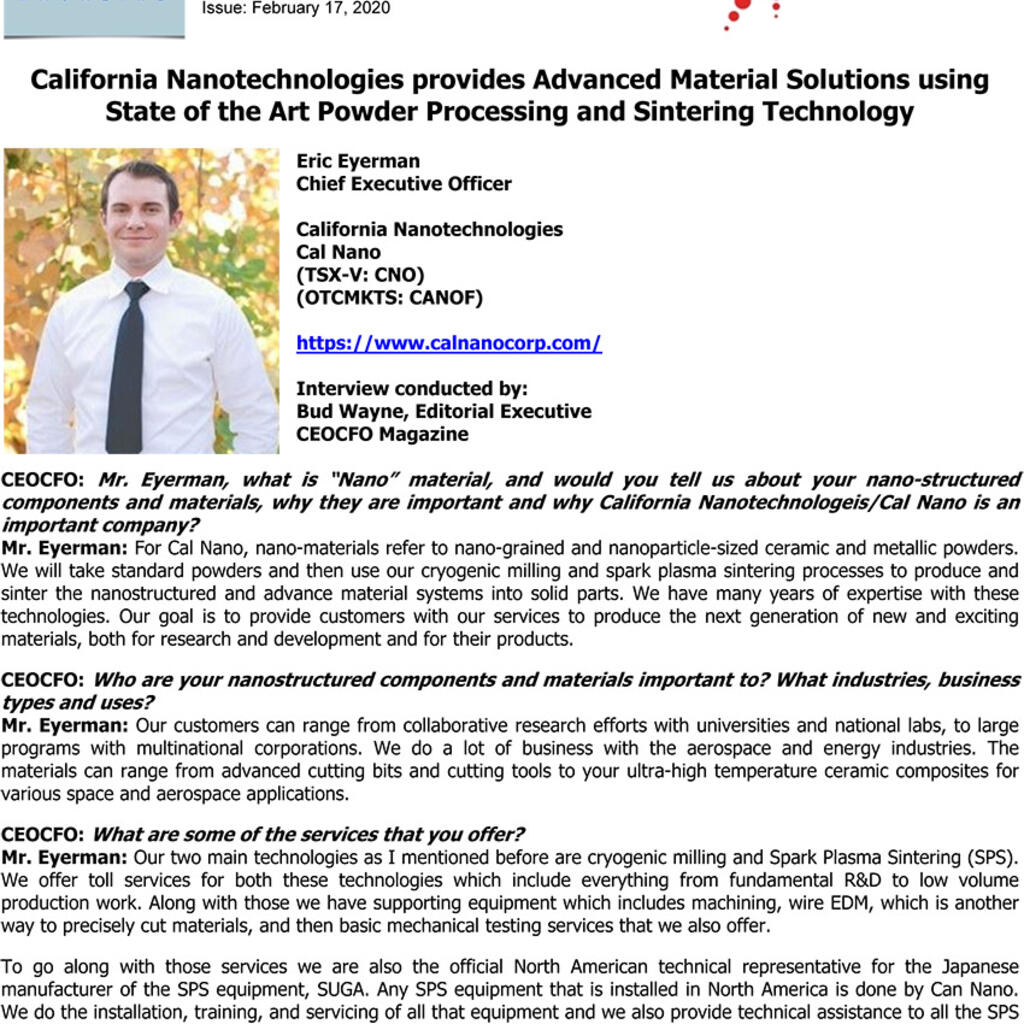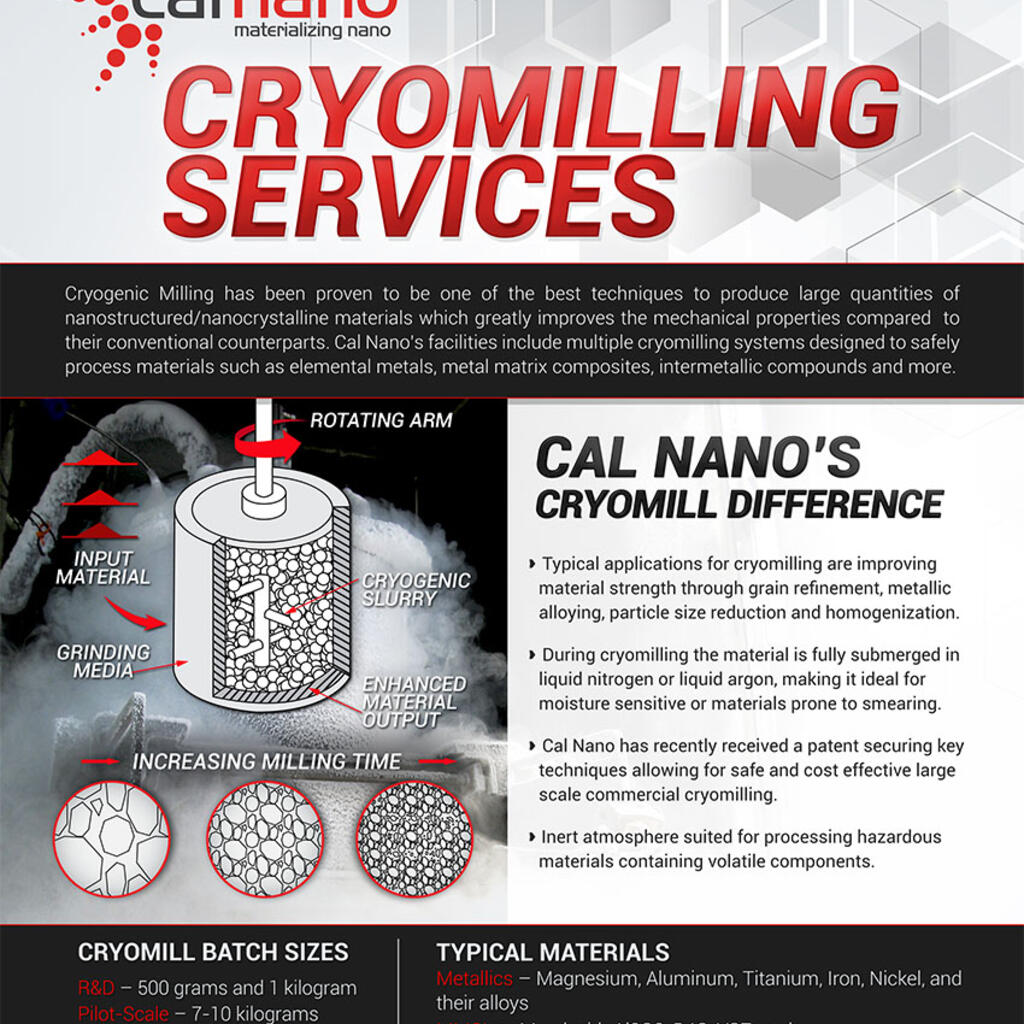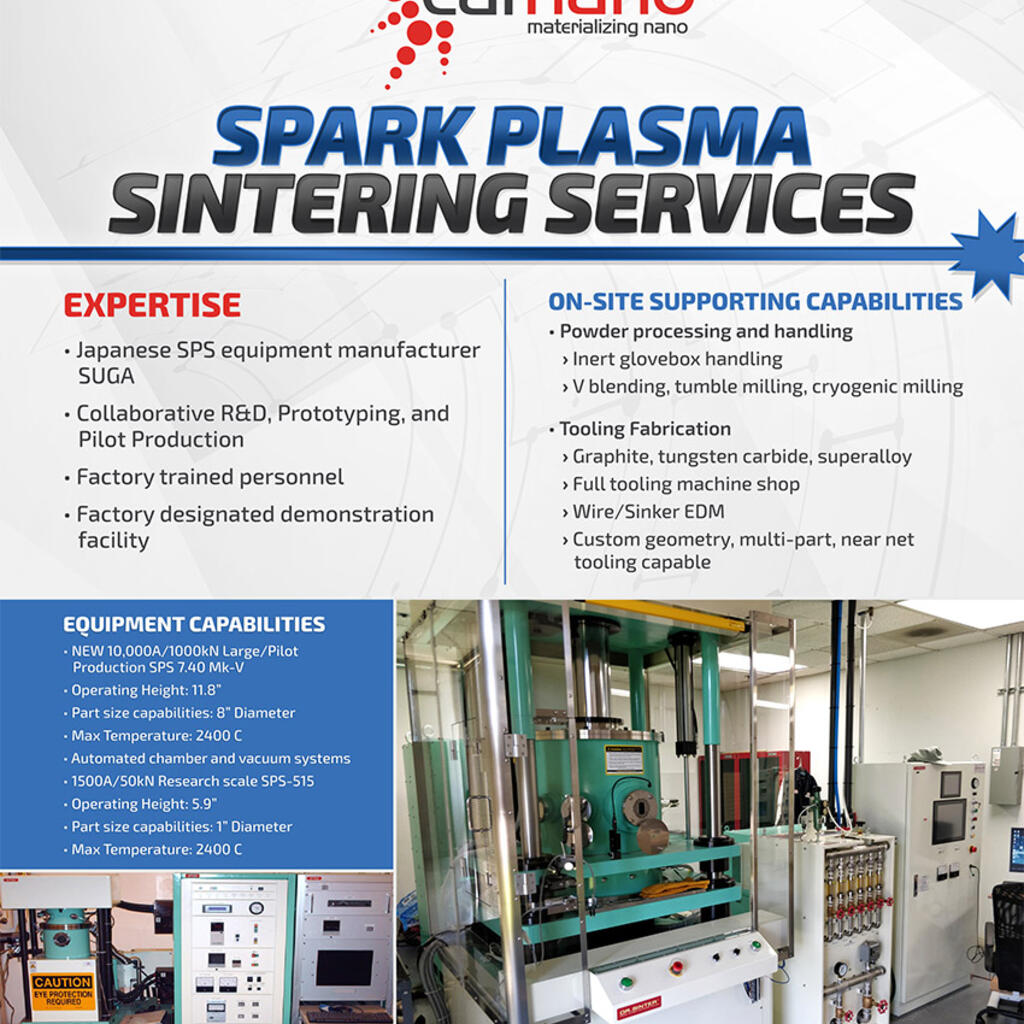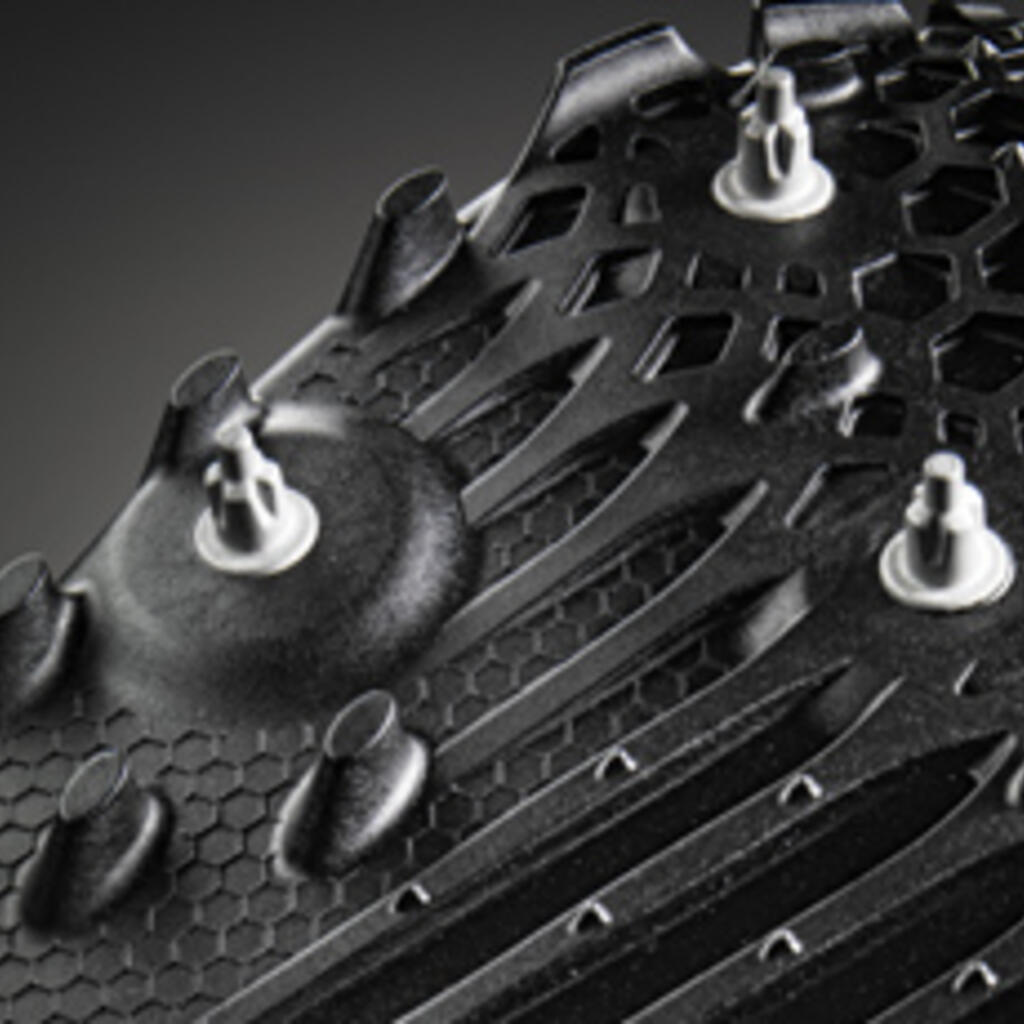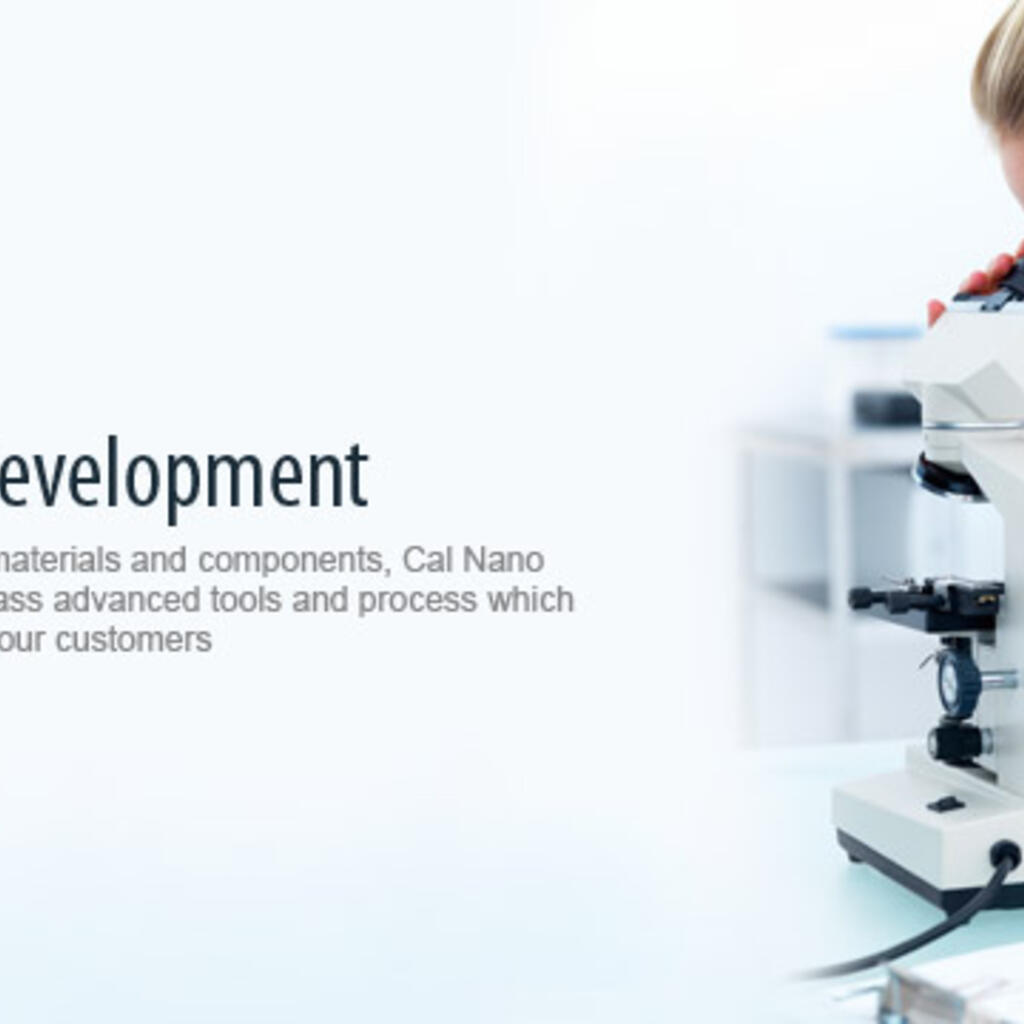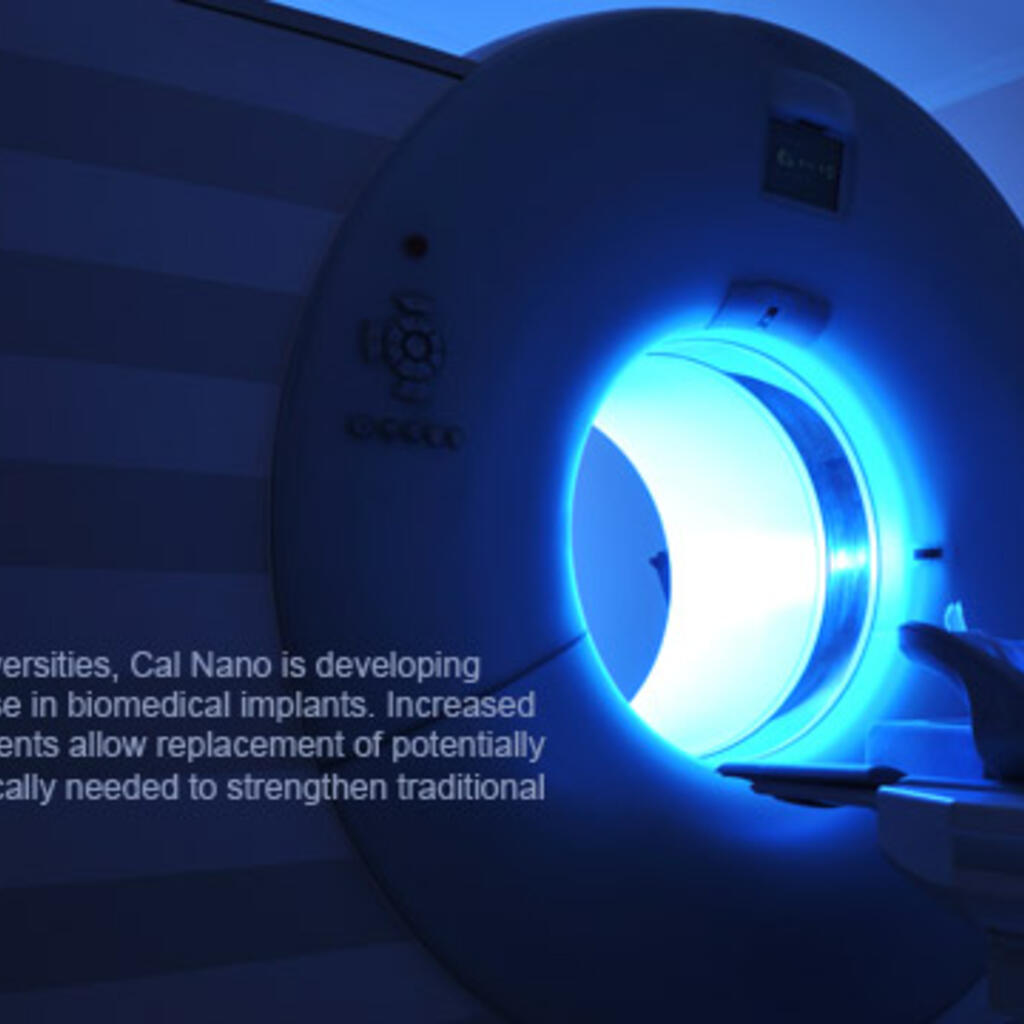 Similar nearby