All Metals & Forge Group, LLC
All Metals & Forge Group is an ISO 9001:2008, AS/EN9100:2009 Rev. C manufacturer of open die forgings and seamless rolled rings.
ALL METALS & FORGE GROUP ISO 9001:2008 AND AS9100C manufacturer dedicated to providing its customers with the quickest quotes, best quality products, most competitive prices and fastest possible deliveries of open die forgings and seamless rolled rings to ASTM, AMS, AISI, ASME and other industry standard specifications and customer requirements, proven by our documented results on chemistry, physical properties, heat treatments, forging integrity and overall customer satisfaction.

This industry trend is shaping the way All Metals & Forge Group does business today. We are developing closer customer relationships and taking on a larger role in the total supply and manufacturing chain. A closer connection with our customers is key. Our ability to anticipate customer needs, willingness to become involved with their business, and ability to respond quickly and cost effectively has established All Metals & Forge Group as a premier forging vendor. Today we forge relationships that create AM&FG Solutions.

Metal Families and Alloys: All Metals & Forge Group works with alloy steel, carbon steel, stainless steel, titanium, aluminum, tool steel, nickel alloys and cooper alloys and produces forgings to ASTM, AMS, AISI, Boeing, GE, DIN or other industry-recognized specifications. The customer declares their desired specification in their initial request for quotation so that price and delivery includes the proper chemical, physical and testing requirements. All Metals & Forge Group's Forging Capabilities includes seamless rolled rings up to 109" / 2768 mm OD and forged product weights up to 80,000 pounds depending upon the material selected.

Open die forged shapes produced by All Metals & Forge Group are used in a wide variety of industries including oil and gas exploration, gear manufacturing, aircraft and aerospace, energy and power generation, defense, automotive, heavy industrial, manufacturing, general metalworking, petroleum and chemical, mining, engine and turbine, ship building, construction, fabricated metal, pulp and paper, and food.  WE even produce forgings for other forge shops both domestically and internationally.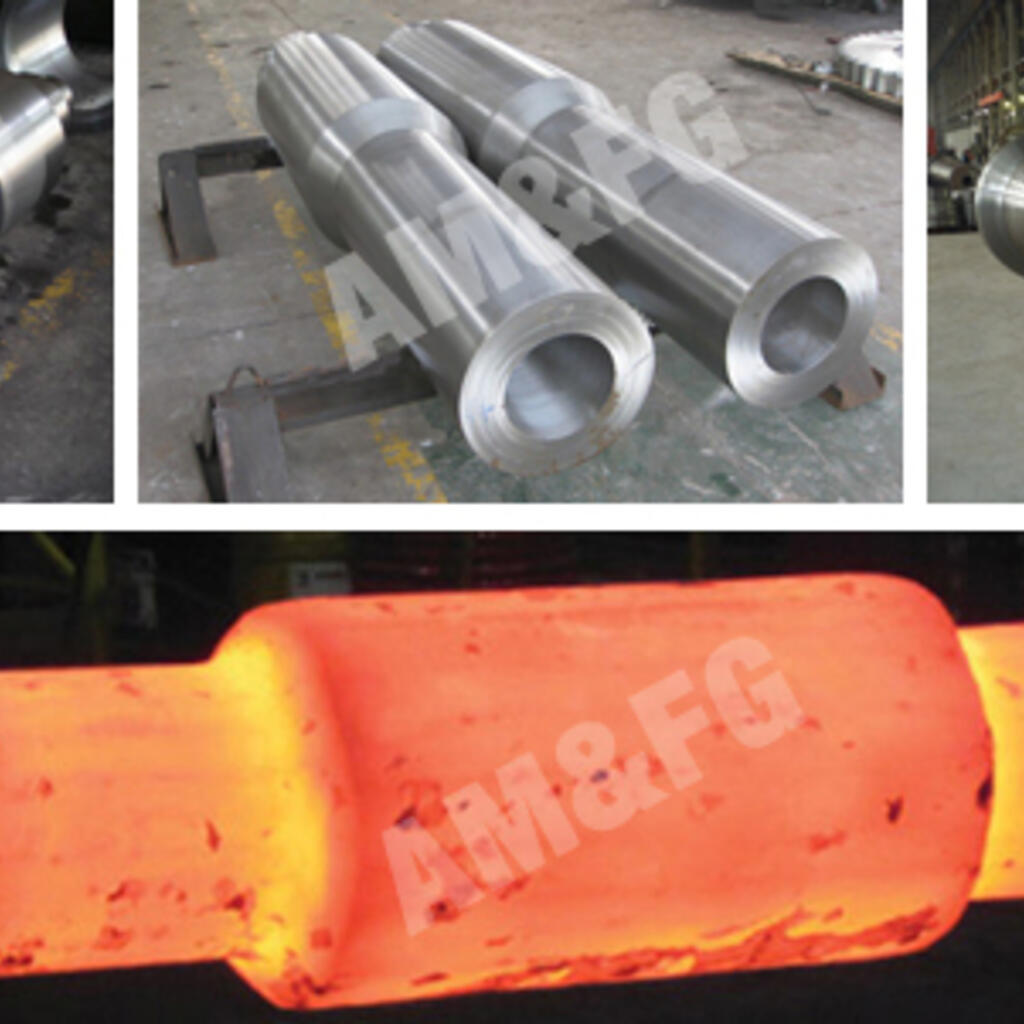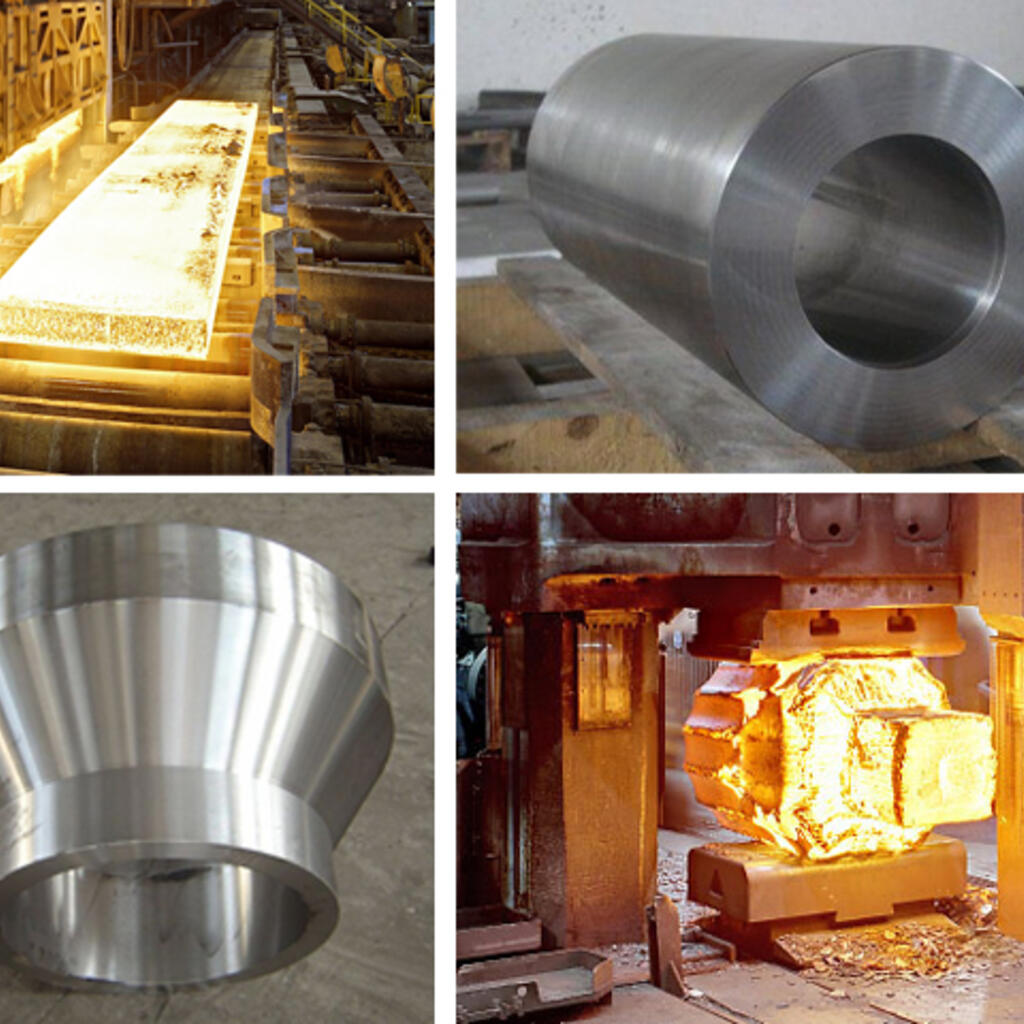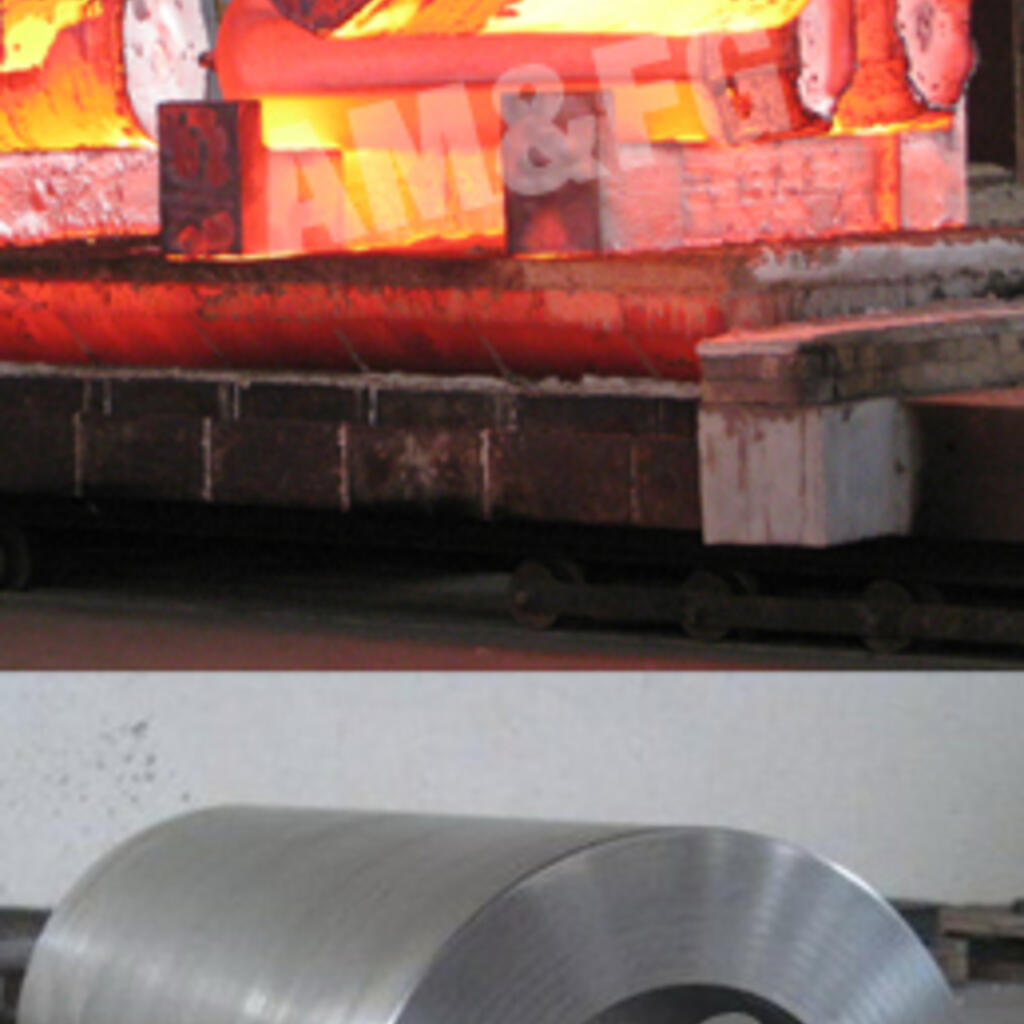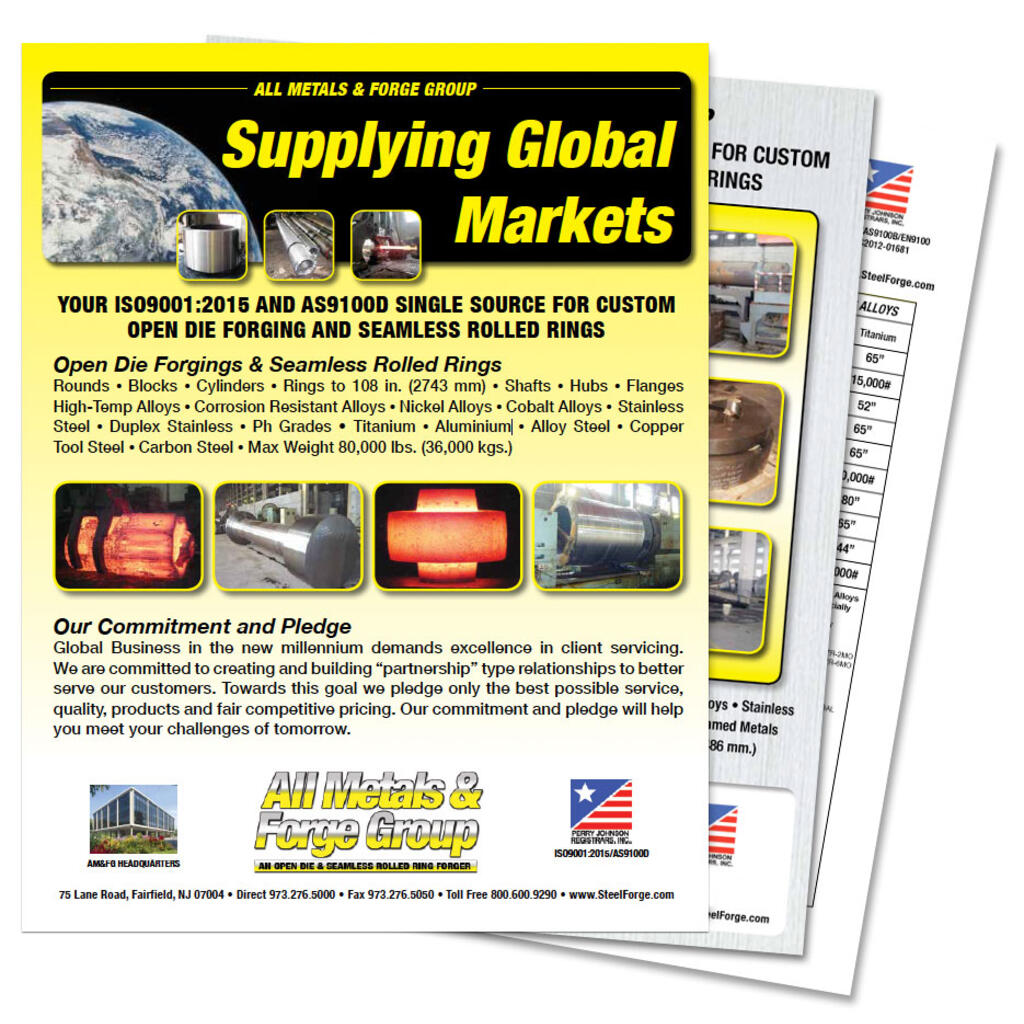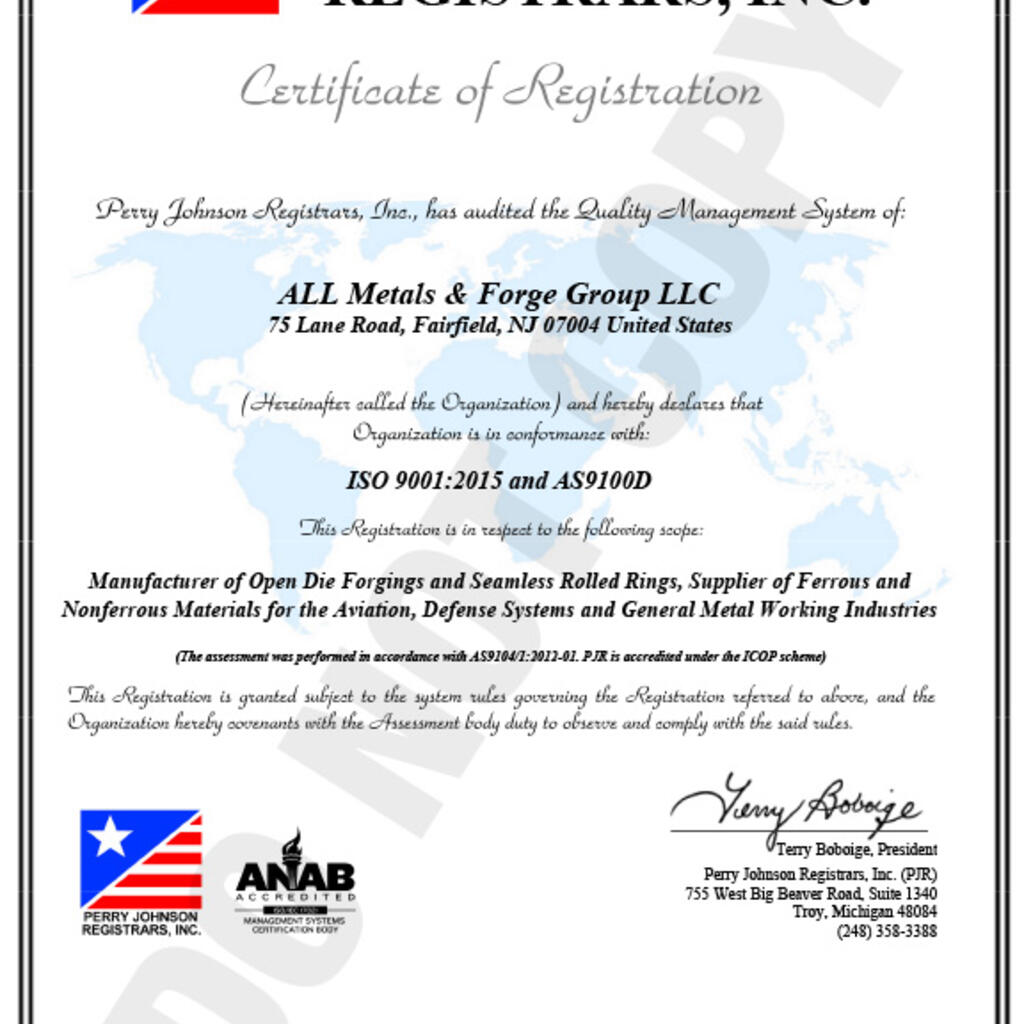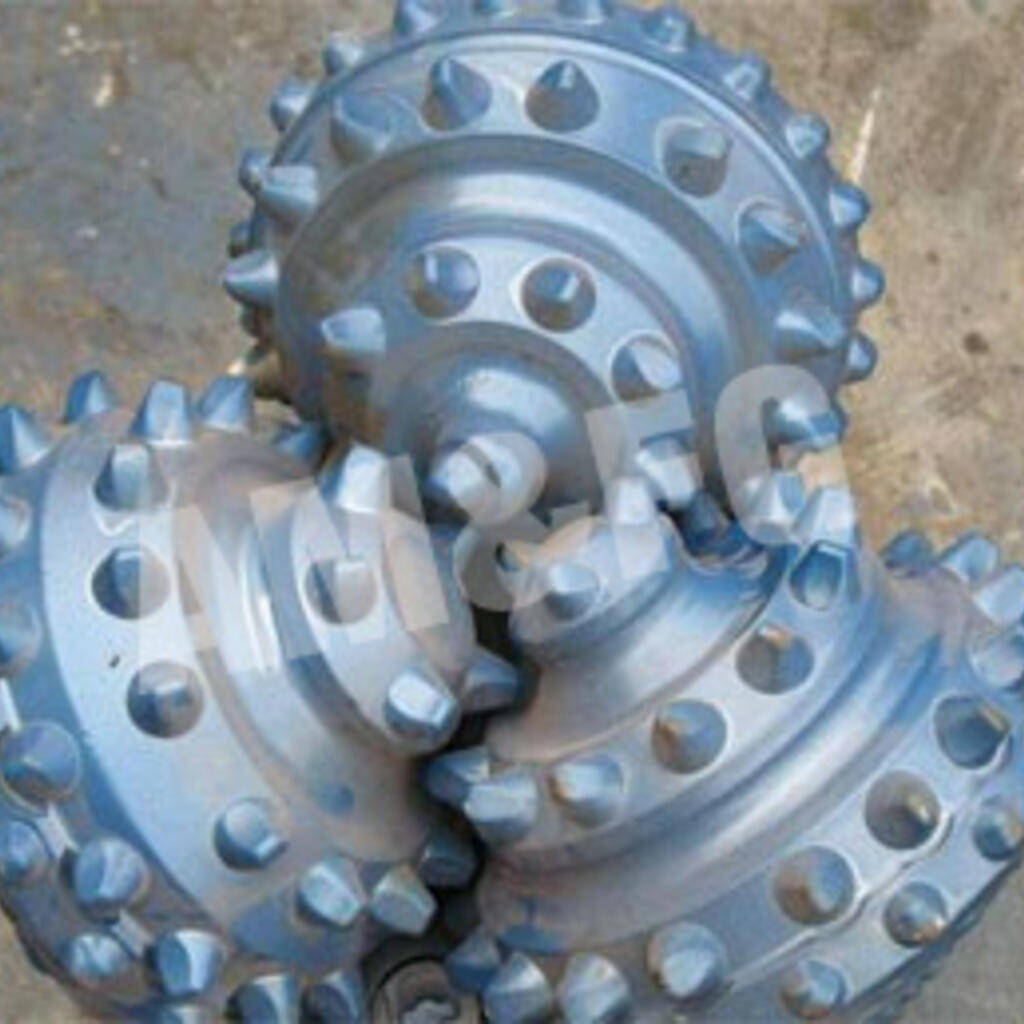 Similar nearby